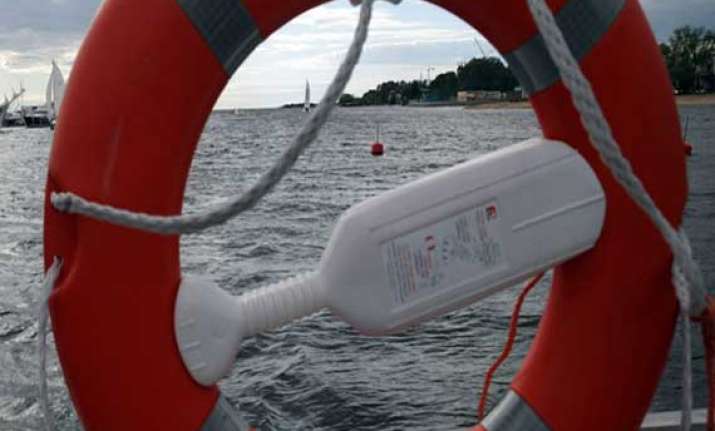 Seoul: A multi-storey ferry carrying 459 people, mostly high school students on an overnight trip to a tourist island, sank off South Korea's southern coast today, leaving nearly 300 people missing despite a frantic, hours-long rescue by ships and helicopters.  At least three people were confirmed dead and 55 injured.
The high number of people unaccounted for likely trapped in the ship or floating in the ocean raised fears that the death toll could rise drastically, making it one of South Korea's biggest ferry mishaps since 1993 when 292 people died.
One student, Lim Hyung-min, told broadcaster YTN after being rescued that he and other students jumped into the ocean wearing life jackets and then swam to a nearby rescue boat.
"As the ferry was shaking and tilting, we all tripped and bumped into each another," Lim said, adding that some people were bleeding. Once he jumped, the ocean "was so cold. ... I was hurrying, thinking that I wanted to live."
Local television stations broadcast live pictures of the ship, Sewol, listing to its side and slowly sinking even as passengers were jumping out or being winched up by helicopters. At least 87 vessels and 18 aircraft swarmed around the stricken ship.
Rescuers clambered over its sides, pulling out passengers wearing orange life jackets. But the ship overturned completely and continued to sink slowly. Within a few hours only its blue-and-white bow was seen sticking out of the water. Very soon that too had disappeared.