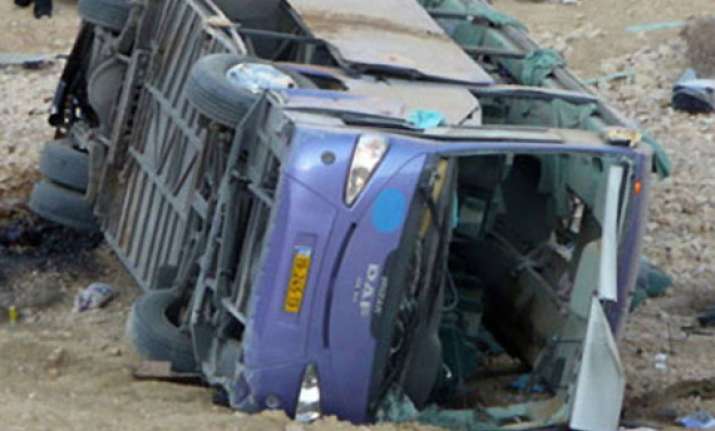 Islamabad, Nov 28: At least 15 people, including two children, were killed and eight went missing Wednesday when a passenger van fell into a canal in Pakistan's southern province of Sindh, media reports said.
The vehicle, carrying 23 people, plunged into the Kair Thar canal in Shikarpur district as its brakes failed when it was overspeeding, Xinhua reported citing Urdu TV channel ARY News.
Those killed included four women.
District Deputy Commissioner Azhar Shah said the toll could rise.
The van was heading towards Shikarpur district town from Dadu city in the same province.