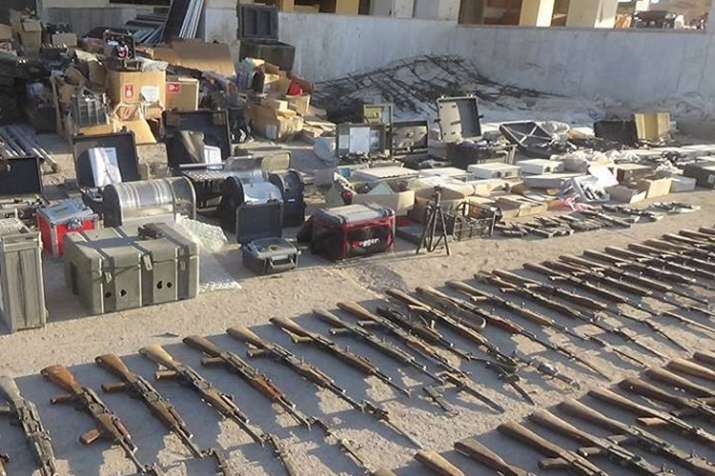 Following the fierce battle that went on for months, the Syrian Arab Army (SAA) has finally taken control of Deir ez-Zor's Mayadin city from the stronghold of the Islamic State.   
After gaining control, the SAA carried out a massive search operation in the city and recovered a huge cache of arms and ammunitions. The stockpile is so enormous that it will take days to remove it, said a Syrian Army official. 
The weapons recovered, which were hidden in trucks, include under-barrel grenade launchers, Kalashnikov rifles, rocket launchers and grenades. Some cannons and tanks were also in possession of the Islamic State.
Noticeably, all these arms have markings of America, France and Israel. 
The offensives have taken a high civilian toll. According to the UK-based conflict monitor Syrian Observatory for Human Rights, 236 people have been killed in the air campaign in eastern Deir ez-Zor between September 29 and October 9 alone.  
Watch the video here: