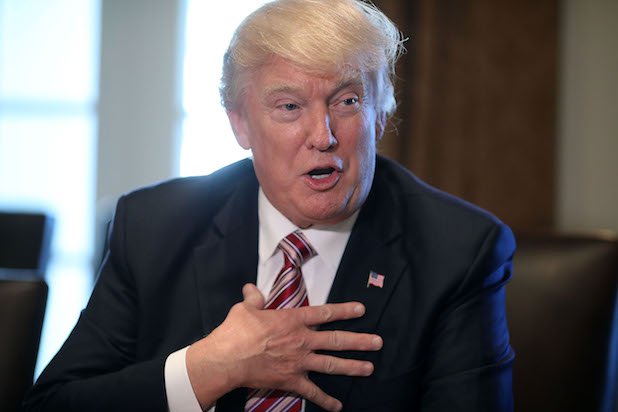 US President Donald Trump today said his officials are having "very good meetings" with the North Koreans, ahead of a possible summit with North Korean leader Kim Jong-un. 
Running against time, US and North Korean officials are having three separate meetings in New York, Singapore and at the Demilitarized Zone (DMZ) between North and South Korea. 
Trump said that the talks with a delegation from North Korea in New York are going "very well" and that he expected a letter from Kim Jong Un.
Trump made the remarks minutes after the delegation from Pyongyang led by Kim Yong Chol, Vice Chairman of ruling Workers' Party of Korea Central Committee, started talks with US Secretary of State Mike Pompeo in New York.
Pompeo, who headed to New York on Wednesday afternoon after meeting with Trump at the White House, had dinner with Kim Yong on Wednesday night, reported Xinhua.
The two were expected to have a full-day meeting on Thursday.
Trump said the negotiations between Washington and Pyongyang "are in good hands", but refused to say if the current detente could secure a deal for a summit in Singapore on June 12.
The White House said on Wednesday that the multi-track talks between Washington and Pyongyang had went well and it still expected a June 12 meeting between the leaders of the two countries will take place.