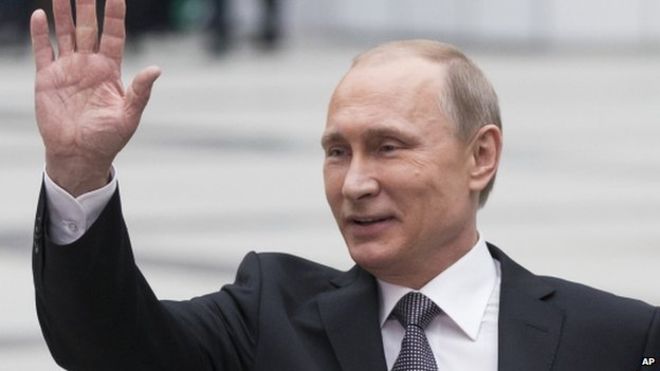 Russian President Vladimir Putin said on Thursday that his country was peace-loving and that the ongoing Vostok-2018 exercises deemed as the largest military drills since the Cold War, were aimed at developing its defence capabilities.
Speaking at Tsugol, situated close to the borders of China and Mongolia, Putin said the drills would help boost the country's internal security capabilities and to extend a helping hand to allies, reports Efe news.
"Russia is a peace-loving state, we do not have and cannot have any aggressive plans, Our foreign policy is aimed at (development of) the constructive cooperation with all the countries interested in that," Putin said while attending the exercises.
He said that 87 observers from 57 countries have been invited to watch the drills.
"Today, the most active stage of the exercises is completed at the Tsugol training ground in Trans-Baikal territory. You held it at high level: all units and formations fulfilled their assigned tasks," said Putin.
The President added that it was for the first time that the armed forces of post-Soviet Russia have undertaken such a tough drill, involving the participation of around 300,000 soldiers, more than 1,000 aircraft, dozens of ships and 36,000 armoured vehicles.
"We will continue to strengthen our armed forces, equip them with latest weapons and technologies, to develop international military cooperation," he added.
Putin also thanked the Chinese and Mongolian soldiers, who took part in the drills and recalled the historical alliance between the three countries during World War II when they had fought together.
He highlighted the important role the three have been playing in maintaining the stability of the Euro-Asiatic region.