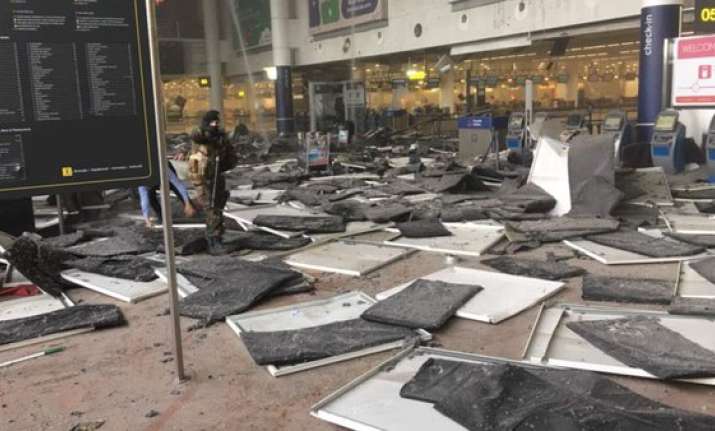 Brussels: A pro-Islamic State group has praised the devastating terror attacks at the Zaventem Airport in Brussels today, which killed at least 28 people and left about 60 wounded. 
"What a pleasure to explode an unfaithful head and even better to cut his head," a Twitter post by Terror Monitor group, a pro-Islamic State organisation, said today. 
The tweet also issued future warnings of the possibility of more attacks, the Tweet further read, "Expect more bombs, more death! in future also." 
Two blasts wrecked the Zaventem Airport killing 13 people today, whereas the third blast at a metro station claimed 15 more lives. 
Scores of people were also injured in the coordinated attacks -- only four days after Belgian Police arrested the suspect in the Paris terror attack which killed 130 people in November.
The incident came as the Belgian capital was on a state of high alert following the arrest of Paris terror attack suspect Salah Abdeslam in the city last week.
Only on Monday, Belgium's Interior Minister Jan Jambon said the country was braced for a possible revenge attack following the capture of the 26-year-old Abdeslam.
(with IANS inputs)