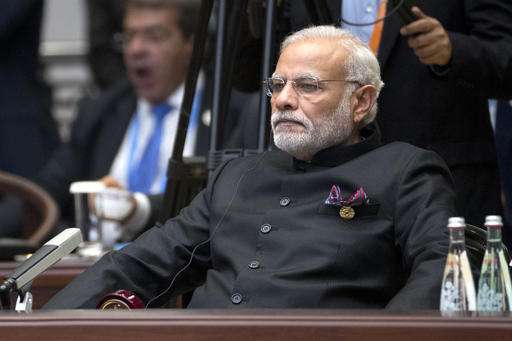 Group photographs are customary for every international conference. However, the positioning of the leaders in these photographs are closely analysed by experts and analysts.
The G20 Summit group photo, in which Indian Prime Minister Narendra Modi is being seen in the first row, has led some Chinese experts to conclude that it shows India's importance in the eyes of China.
Wang Yizhi, director of the Institute of International Affairs at the prestigious Renmin University in Beijing, is one such expert who says that the significance of PM Modi's positioning can't be overlooked.
"Positioning the Indian Prime Minister in the first row has demonstrated China's attention to India as a developing country and a rising power," Wang told 'Zhejiang Online', an online portal.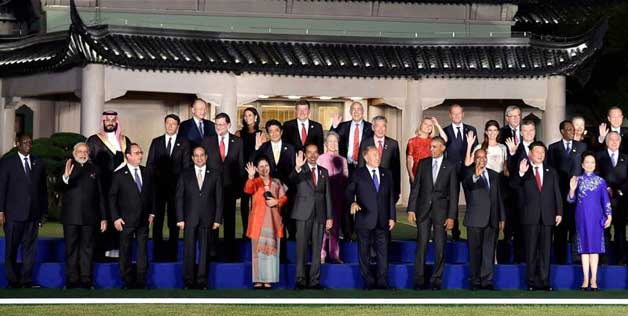 The G20 group photo features 36 leaders who attended the 11th G20 Summit in Hangzhou. It included 21 heads of state or government, seven representatives of international organisations and eight leaders from guest countries.
According to Zhejiang Online, the order usually followed from the front row to the row behind for group photos taken at international meetings is heads of the state (presidents and kings), governmental leader (prime ministers, chancellors) and representatives of international organisations.
"In each row, the leaders would be positioned from the centre to the sides according to the time they took office," Wang told Zhejiang Online.
"Prime Minister Modi has also been arranged in the first row, together with 13 leaders, including 11 heads of state and (Angela) Merkel, Chancellor of the next host country, Germany," Zhejiang Online added.
Prime Minister Modi is in the first row despite the fact that he is neither a President nor a King.
German Chancellor Angela Merkel is in first row because she is the next host country for G20 summit.
According to Wang, host countries could make some autonomous arrangements under the general framework.
Obviously, China took advantage of the prerogative and placed PM Modi in the first row.
"As the leader of the next host country of the G20 Summit, Merkel stands at the right side of President Xi Jinping, and at Xi's left hand side is Turkish President Erdogan, the leader of the last G20 host country. This is the first time the leaders of the 'troika' stood together," Wang  added.
"In the future if you look back, the Hangzhou G20 summit is bound to be a historical watershed," Wang added.