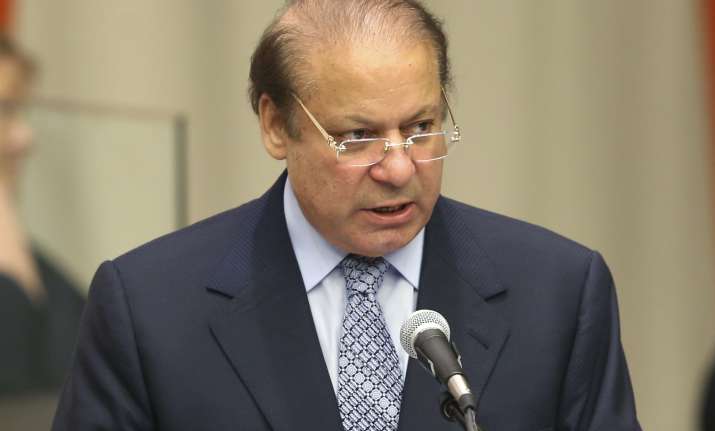 Islamabad: Pakistan today rejected allegations of its involvement in the assault on an army camp in Uri town in Kashmir that killed at least 18 soldiers, saying it has "nothing to gain" from this attack. 
Such incidents are part of the "Indian attempt to divert attention of the world community" from Kashmir, Foreign Office spokesman Nafees Zakaria said at the weekly briefing here. 
"Pakistan has nothing to gain from this attack...It has become Indian habit to point accusing fingers at Pakistan after every such incident in India," he said. 
India has told Pakistan that it has evidence showing involvement of Pakistan-based terrorists in the Uri attack and demanded that Islamabad refrain from supporting and sponsoring terrorism directed against this country. 
Indian Foreign secretary S Jaishankar had summoned Pakistan High Commissioner Abdul Basit and provided him with the of involvement of Pak-based terrorists in the Uri attack and demanded that it refrain from supporting and sponsoring terrorism directed against this country. 
According to Ministry of External Affairs spokesperson Vikas Swarup, Jaishankar told Basit that latest terrorist attack in Uri only underlines that the infrastructure of terrorism in Pakistan remains active. 
Jaishankar provided Basit with the content of GPS recovered from the bodies of terrorists with coordinates that indicate the point and time of infiltration across the LoC and the subsequent route to the terror attack site and grenades with Pakistani markings as evidence of Pakistan's role in Uri attack in which 18 jawans were killed. 
In the light of India mulling strong action against Pakistan, Zakaria said the entire nation was ready to defend the country in case of any attack by India after the Uri incident. 
To a question on airspace restrictions over northern part of the country, he said that Pakistan Air Force was carrying out routine exercises which are not linked to the prevailing security situation. 
He claimed that Pakistan "has concrete evidence of Indian sponsored terrorism in various areas including Balochistan and Karachi, which had been proved by the arrest and confession of RAW agent Kulbhushan Yadev". 
"The recent statement of Indian Prime Minister was yet another proof of Indian involvement in terrorism and terror financing in Pakistan aimed at destabilizing the country," he said. 
The spokesperson said that the request by Baloch leader Brahmdagh Bugti to seek asylum in India "only confirms that India was deeply involved in terrorism in Balochistan". 
He said Pakistan is a peaceful country and peaceful neighbourhood is the vision of Prime Minister Nawaz Sharif who has demanded the UN to implement its resolutions on Kashmir. 
Zakaria alleged that India security forces were continuing "brutalities" in Kashmir and asked the UN Secretary-General, UN Human Rights Commissioner and international community to take measures to stop the violence. 
Yesterday, in his speech at 71st session of the United Nations General Assembly yesterday, Pakistan Prime Minister Nawaz Sharif had glorified Hizbul Mujahideen commander Burhan Wani whom he hailed as a "young leader murdered by Indian forces" who has emerged as the "symbol of the latest Kashmiri Intifada, a popular and peaceful freedom movement." 
Criticising Sharif for glorifying a self-confessed militant, India said it "will not succumb to blackmail tactics of the Pakistan Government that seems eager to use terrorism as policy".  
"We just heard a speech full of threat bluster and rising immaturity and complete disregard of facts," Minister of State for External Affairs M J Akbar said at a press conference at the India's permanent mission here after Sharif's address to the UN General Assembly. 
"We heard the glorification of a terrorist. Wani is declared commander of Hizbul, widely acknowledged as a terror group. It is shocking that a leader of a nation can glorify a self-advertised terrorist at such a forum. This is self incrimination by Pakistan PM," Akbar said.