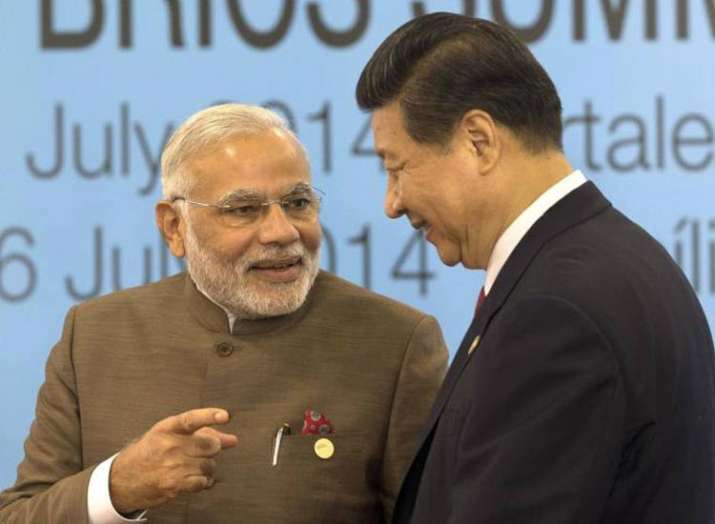 Prime Minister Narendra Modi is on two-day tour to China, a visit that some experts believe could reset a complicated India-China relationship that faced several tests last year, including a tense border standoff in Doklam.
The meeting between Prime Minister Narendra Modi and Chinese President Xi Jinping is to take place in the central Chinese city of Wuhan on Friday and Saturday.
"Our common interests far outweigh our divergences," Chinese Foreign Ministry spokesman Lu Kang said about the meeting's prospects.
And the divergences are many, the most complicated being a lingering border dispute.
Heart-to-heart informal summit
After their first informal meeting at the Sabarmati Ashram of Mahatma Gandhi in Gujarat in 2014, PM Modi and Xi Jinping will have a two-day "heart-to-heart" summit from Friday at Wuhan. 
Xi will be hosting Modi for an informal summit where officials say the two leaders would spend most of time interacting with each other with one-on-one conversations focussing on global, regional and bilateral issues. 
The summit is being seen as an effort by India and China to rebuild trust and improve ties that were hit by the 73-day-long Doklam standoff last year. 
The famous East Lake in the central Chinese city of Wuhan where the two leaders would spend most of the time was a favourite holiday spot for Mao. The picturesque garden adjacent to the mighty Yangtze river is also where Mao used to enjoy his favourite pastime swimming.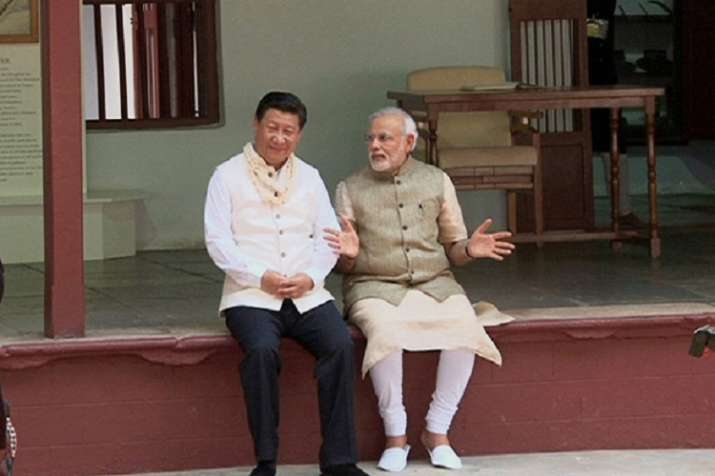 The place has iconic holiday villa of Mao, which is now a memorial where Xi is expected to take Modi round. 
At the Sabarmati Ashram in Ahmedabad and its surroundings, Modi was Xi's guide to introduce the essence of Gandhian thought, including his iconic Charkha where the Chinese leader, who has emerged as the powerful leader of the country with an unlimited tenure, tried his hand to operate Gandhiji's most cherished symbol. 
It is now Xi's turn at Wuhan. 
'Details of informal summit not disclosed'
The details of the informal summit was not disclosed but officials said it included walks by the two leaders in the East Lake where they will have a boat ride and take walks just accompanied by their translators. 
Also read: Modi-Jinping summit could stabilise military ties, maintain peace at borders: Chinese military
In a pre-departure statement, Prime Minister Modi said he and President Xi will review the developments in Sino-Indian relations from a strategic and long-term perspective. 
"President Xi and I will exchange views on a range of issues of bilateral and global importance. We will discuss our respective visions and priorities for national development, particularly in the context of current and future international situation," Modi said.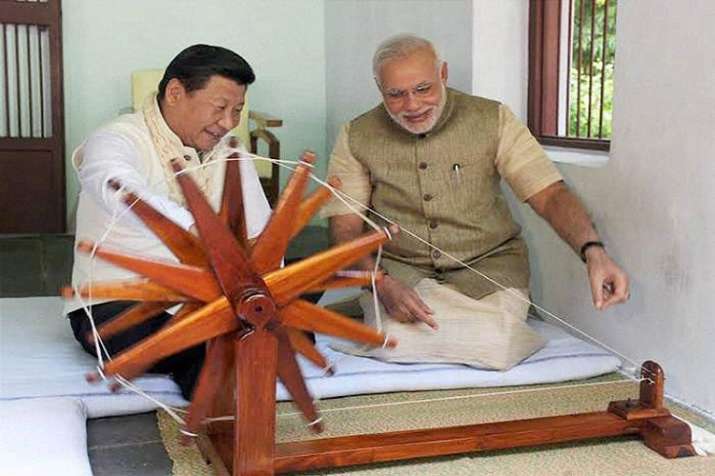 Modi will have relaxed meetings with Xi on Friday and the day after, which officials say could become a game-changer if they manage to reach consensus on finding the solution to the problems, including the way forward to resolve the boundary dispute and other vexed issues that bedevilled the ties. 
'Modi's stay in Wuhan a new starting point'
Ahead of the summit, China said the arrangements being made for Modi's stay in Wuhan would go beyond the expectations of the Indian side and the informal summit could be a new starting point. 
Chinese Vice Foreign Minister Kong Xuanyou told the media this week that Modi will stay in a most comfortable place in Wuhan, without revealing the location citing security reasons. 
"The two leaders will spend two days in Wuhan. In these two days, they will engage with each other on various forums. What I can tell you is that they will spend a lot of time together one-on-one," he said. 
"This kind of one-on-one is not often seen in other countries," he added. 
The upcoming summit will be an informal one, different from formal visits. The summit will be relaxed and friendly with rich format, he had said. 
Regional, global issues likely to be discussed
The two leaders will have strategic communication on the major changes in the international landscape unseen in more than 100 years, Kong said in an apparent reference to major changes taking place following US President Donald Trump's aggressive 'America First' policy threatening to undermine the process of globalisation under which India and China are the biggest beneficiaries. 
They will have in-depth exchange of views on the issues of overarching long-term and strategic importance in the bilateral relations, Kong said. 
Officials on both sides played down speculation of any agreement to be reached between the two leaders saying that no such thing was on the table. 
Modi and Xi will try to work out a general framework for relations to move ahead without much of great expectations about the outcome, Indian officials said. 
Also read: World will hear positive voices against protectionism at Narendra Modi-Xi Jinping summit: China
Conceived on the lines of the 1988 ice-breaking visit to China undertaken by the then prime minister Rajiv Gandhi and his far-reaching talks with China's paramount leader Deng Xiaoping setting a new tone for the relations post-1962 war, Xi-Modi dialogue at Wuhan was aimed at a working a new paradigm for the bilateral relations for the next 15 years, they said. 
The talks will focus on adhering to the principle that both countries should be sensitive to each other's concerns and aspirations, the sources said. It is a leadership driven summit providing a leadership driven direction and a way forward to more stable bilateral ties, they added.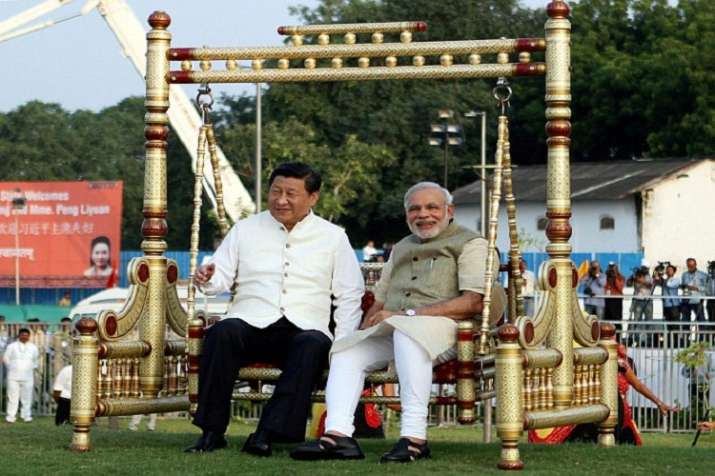 This will be fourth visit of Modi to China after he came to power in 2014. He is again due to visit China to take part in the SCO summit to be held at Qingdao city on June 9-10.
Doklam and border disputes on agenda
The two countries fought a monthlong border war in 1962 and have been trying to settle the boundary since the 1980s. Each side accuses the other of occupying its territory.
China claims some 90,000 square kilometers (35,000 square miles) of territory in India's northeast and cites the region's cultural affinity with Tibet as evidence that the area is part of what it calls "southern" Tibet. India says China occupies 38,000 square kilometers (15,000 square miles) of its territory in the Aksai Chin Plateau in the western Himalayas. Over the last three decades or so, officials have met at least 20 times to discuss the competing border claims.
Minor skirmishes, often little more than shouting matches between soldiers, occur fairly regularly, but the most aggressive confrontation in decades took place last summer where the Himalayan borders of India, China and Bhutan come together.
It started in June when Indian troops moved in to stop China from constructing a road in the Doklam region in Bhutan. For 10 weeks, soldiers from the two nuclear-armed nations eyeballed each other. The two countries finally agreed to pull back their troops on Aug. 28, though neither Beijing nor New Delhi offered any explanation of how the crisis was resolved.
China's New Silk Road: Points of confrontations
Last year India refused to be part of Xi's grand initiative to build a "new Silk Road" of ports, railways and roads to expand trade in a vast arc of countries across Asia, Africa and Europe. India is unhappy that Chinese state-owned companies are working in the Pakistani-held part of Kashmir, the Himalayan region claimed by both India and Pakistan. Indian leaders see that as an endorsement of Pakistani control over the area.
For India, China's ever-growing influence in the neighborhood, with significant strategic presences in Sri Lanka, Nepal and the Maldives and close ties with Pakistan, is a constant irritant. For Beijing, India's playing host to the Tibetan spiritual leader the Dalai Lama and the Tibetan government-in-exile is a source of friction.
"The goal of the meeting will be to put China-India ties on a better track as the relationship has been strained in recent years due to China's increased focus, investments, and activity in South Asia outside of India," the consulting firm Eurasia Group said.
The first signs that Beijing and New Delhi were trying to mend their relationship came in February when India publicly ordered officials to stay away from events marking the Dalai Lama's 60th year in India. Since then, diplomats from the two sides have held meetings and Indian Foreign Minister Sushma Swaraj met her Chinese counterpart, Wang Yi, earlier in the week before announcing the Wuhan summit.
Watch: PM Modi's on 2-day tour to China
Modi to visit Shanghai in June
Modi will be traveling to China again in June for the Shanghai Cooperation Organization summit. Along with China and India, that group includes the Central Asian states of Kazakhstan, Kyrgyzstan, Tajikistan, Uzbekistan as well as Pakistan.
The Wuhan meeting comes at a crucial time for both leaders. Beijing is dealing with U.S. tariff threats on Chinese products, which have led to fears of a trade war. Modi needs steady economic growth ahead of a national election next year.
"The world is now faced with rampant unilateralism as well as rising protectionism in the process of globalization," Lu, the Chinese Foreign Ministry spokesman, said this week, explaining the backdrop of the talks between Xi and Modi.
The most likely outcome of the meeting, according to the Eurasia Group, is the "resumption of diplomatic exchanges that will reduce the risk of a flare-up in the short term but is unlikely to result in any real bilateral solution to these areas of tension."
(With inputs from PTI, AP)