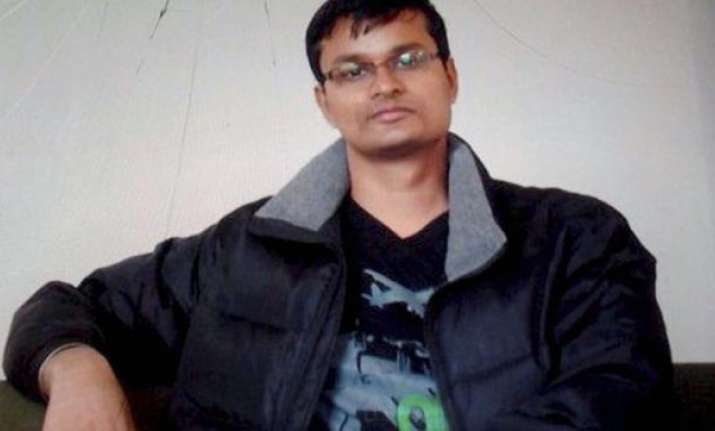 Brussels: An Indian techie working for Infosys who went missing after the horrific attacks that hit the Belgian city of Brussels last week, is dead, India's ambassador to Belgium confirmed today.
Raghavendran Ganeshan, 28, was said to be in a metro rail when the Maelbeek station in Brussels was rocked by an explosion. His body was recovered from one of the trains at the same station, said Belgian authorities.
Expressing grief over the loss of their employee, Infosys issued a statement that said, "It is with deep regret that we confirm the passing of our colleague Raghavendran Ganeshan in the terrible attack in Brussels. Our thoughts and prayers are with Raghavendran's family and with those who were injured or lost a loved one in these attacks. We will continue to provide all possible support to his family in this hour of grief. We thank the Belgian and Indian authorities for their support over the past few days. We request the privacy of Raghavendran's family during this difficult time."
External Affairs Minister Sushma Swaraj took to Twitter to express sorrow over the demise of Raghavendran. She expressed her grief in a series of tweets.
Earlier, the Ministry of External Affairs had assured his family that authorities were looking for Raghavendran.
"We are doing our best to locate Raghavendran Ganesh," Sushma Swaraj had said in a tweet.
Appealing to people for help in finding him, she said, "He spoke to his mother an hour before the blasts in Brussels. Please help us locate Raghavendran"
Raghavendran has been employed with Infosys for the past four years in Brussels.
His wife, who resides with him in Brussels, is back in India at the moment on account of her pregnancy, reports said.
Three powerful blasts ripped through the airport and a metro rail station in Brussels yesterday, leaving 34 dead and several injured.
Two crew members of Jet Airways also suffered injuries in the attack on the airport. Both are being provided medical treatment at a hospital in Brussels and are said to be recovering.