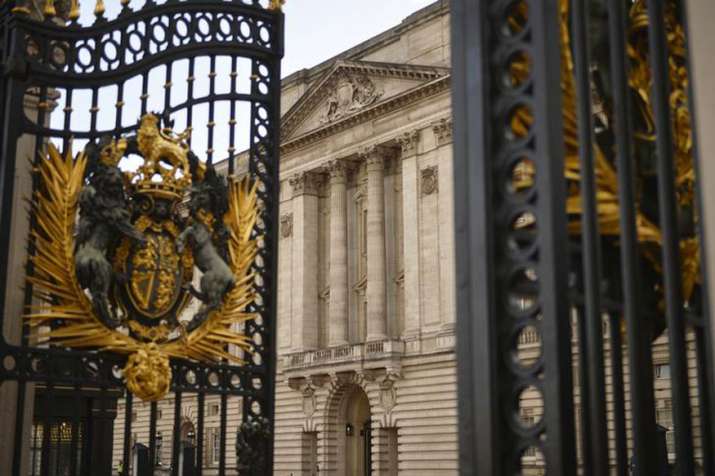 Thousands of people have backed a petition for the Queen to fund nearly 370 million pounds for the refurbishment of Buckingham Palace on her own, instead of taking money from taxpayer funds. 
The "Make Royals Pay for Palace Renovation" was created on 38 Degrees campaign site and has gathered 88,389 signatures within days since the UK government announced on Friday that the British monarchs London home would undergo a 369 million-pound essential refurbishment.
The 90-year-old monarch will remain in residence during the work, which is set to begin in April next year.
The Queens household budget was awarded a 66 per cent pay rise to pay for the 10-year refit of the palace in central London, designed to future-proof the ageing building.
"There is a national housing crisis, the NHS is in crisis, austerity is forcing cuts in many front line services. Now the Royals expect us to dig deeper to refurbish Buckingham Palace. The Crowns wealth is inestimable. This is, in a word, outrageous," says the petition addressed to the UK Chancellor.
The Queens personal wealth is estimated at 340 million pounds and she privately owns Sandringham House and Balmoral Castle in the UK.
The petition wants the repair funds to go out from there rather than the Crown Estate revenues, which go to the UK Treasury and a percentage of which is then passed on to the Queen as a Royal Grant.
The UK's Shadow Chancellor told BBC that a contribution from the Queen would be welcome.
"Its a public building, its a public monument, its a heritage building - so we have to invest in it to preserve it. If the Queen and the Royal Family want to consider a contribution I certainly wouldnt send the cheque back," said John McDonnell.
"It does show though that when we need the money for buildings and maintenance we can afford it. So we should be building homes, we should be tackling the maintenance problems that ordinary people have got as well," he said.
The Queen spends around a third of the year hosting garden parties, receptions, investitures and other events at her official home in London.
The work needed reflects the age of the building, which was first used as a royal palace by Queen Victoria and has not been decorated since 1952, the year the current Queen ascended the throne.
When the work is finished in 2027, the royal grant is expected to return to its current level of 15 per cent. 
(With agency inputs)