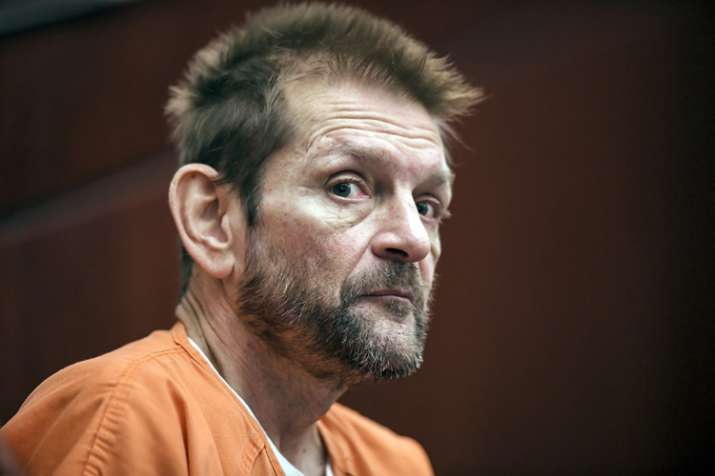 Adam Purinton, the man accused of killing Indian techie Srinivas Kuchibhotla and injuring two others at a suburban Kansas City bar in February, has been indicted by a federal grand jury on hate crime charges, the U.S. Justice Department announced Friday. The indictment against Purinton, 52, of Olathe, Kansas, comes after a Feb. 22 shooting at Austin's Bar and Grill in Olathe, Kansas. 
The indictment announced by the Department of Justice has accused Purinton of shooting and killing Kuchibhotla, and attempting to kill Alok Madasani, also an Indian national, because of their "actual and perceived" race, colour, religion and national origin. 
Witnesses have said Purinton, who is white, yelled "get out of my country" at Kuchibhotla and Madasani, before he began shooting. Kuchibhotla died and Madasani was injured. A third man, a 24-year-old American Ian Grillot, was also injured while intervening in the shooting. 
An affidavit released in March said Madasani told detectives that the gunman asked if their "status was legal" before he opened fire.
After the shooting, Purinton drove 70 miles east to an Applebee's restaurant in Clinton, Missouri, where he allegedly admitted the shootings to a bartender, who called police.
The indictment also alleges Purinton committed the crimes after premeditation and planning, attempted to kill more than one person and created a grave risk of death to others at the scene. A third count in the indictment charges Purinton with violating a federal firearms statute by discharging a firearm at Kuchibhotla, Madasani, and Grillot, during the violence.
The announcement in this regard was made by the Acting Assistant Attorney General Thomas E Wheeler, II, head of the Justice Department's Civil Rights Division, and United States Attorney Thomas E Beall of the District of Kansas. 
Puritan faces a maximum penalty of death or life in prison. The Justice Department will determine at a later date whether, in this particular case, it will seek the death penalty, a media release said.
Purinton was a Navy veteran who was a regular customer at Austin's. Neighbours in the quiet Olathe cul-de-sac where he lived said that Purinton had become "a drunken mess" after his father's death about two years ago and had physically and mentally deteriorated before the shooting.
Olathe Mayor Michael Copeland said in a statement that the hate crime charge was appropriate.
"The intent of this one act was to spread hate. It failed miserably," Copeland said. "It has spread love, and it has brought this community even closer together."
Police Chief Steve Menke said he hoped the charges would bring some comfort to Kuchibhotla's loved ones and friends and to the survivors of the shooting.
Purinton is jailed in Johnson County, Kansas, on $2 million bond on murder and attempted murder charges.
Grillot, who was hospitalized for 10 days after the shooting, was honored by Indian dignitaries for his efforts to stop the shooting. Three officials from the Consulate General of India in Houston traveled to Kansas City to meet Grillot in the days after the shooting. Consul General Anupam Ray told Grillot that his bravery was more representative of America than the violence at Austins, the hospital said.
In March, Grillot received a $100,000 check at a gala in Houston from The India House and three donors, with the money to be used toward buying a house.
(With agencies)