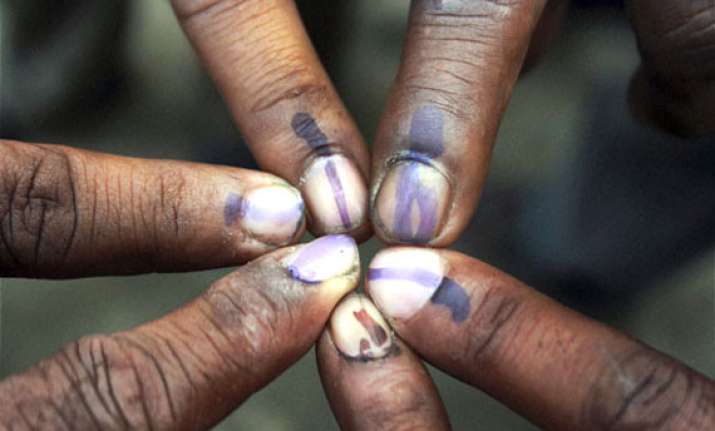 Guwahati/Agartala: The long-running Lok Sabha elections—the world's biggest democratic exercise—got underway today with polling in five of the 14 constituencies in Assam and one of the two in Tripura, drawing a very high turnout of voters.
Tripura West constituency saw 84 per cent polling while in Assam 72.5 per cent voters cast their votes in five constituencies as the first part of the nine-phased general elections ended peacefully.
"We expect the poll percentage to cross 75 per cent" in Assam, Deputy Election Commissioner Alok Shukla told reporters in New Delhi. An estimated 7.6 million people were eligible to vote in Tezpur, Kaliabor, Jorhat, Dibrugarh and Lakhimpur constituencies in Assam and Tripura (West).
The next phases of polling for the remaining eight seats in Assam will be held on April 12 and 24 and the same in Tripura (East) seat will be held on April 12.  In the 2009 general elections, the whole of Assam had recorded 69.60 per cent polling. The poll percentage then in Tripura (West) seat was 86.25 per cent.  In Assam's five constituencies with nearly 64.50 lakh electors, 51 candidates are in the fray. Tripura (West) has 13 candidates.
Stakes are high for Congress, BJP, Trinamool Congress, AIUDF, AGP, and CPI(M), in the five seats in Assam and Tripura.