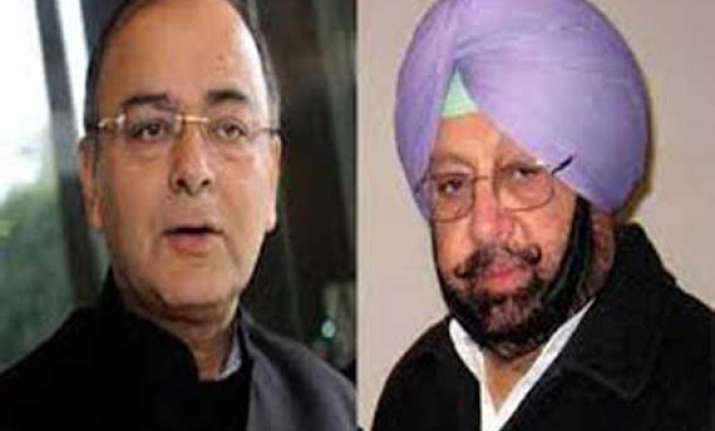 Amritsar: Congress leader Amarinder Singh on Sunday  asked whether his BJP rival Arun Jaitley will give up his "lucrative" legal practice in the Supreme Court, for which he is required to be in Delhi, to serve the city if elected.
"As far as I know, you (Jaitley) charge Rs 15 lakh per appearance. So people of Amritsar would like to know from you that in case you get elected from here will you shift your base to this place and give up such a lucrative business in Delhi," he asked.
The Congress leader also asked Jaitley to stop "cribbing and complaining" about everything and spell out his agenda for the holy city.
"So far the only thing Jaitley has done is continuous cribbing and complaining that I did this and I did that and particularly that I am not talking nicely to him," Singh said in a statement here.
"Ideally, a leader of Jaitley's stature should not take such things to heart and feel demoralised. In real time politics you are always confronted with such harsh realities which you do not encounter while making backdoor entries into the legislature".
The former Punjab chief minister said that the BJP leader should come out with his "vision and agenda" for the people of Amritsar as it happens to be the main city of Punjab and one of the important cities in the country.
"And I am sure that it will generate a healthy debate which you have been desperately missing and complaining about all these days," he said, adding, "otherwise so far you have been in denial mode only by denying everything what I say".