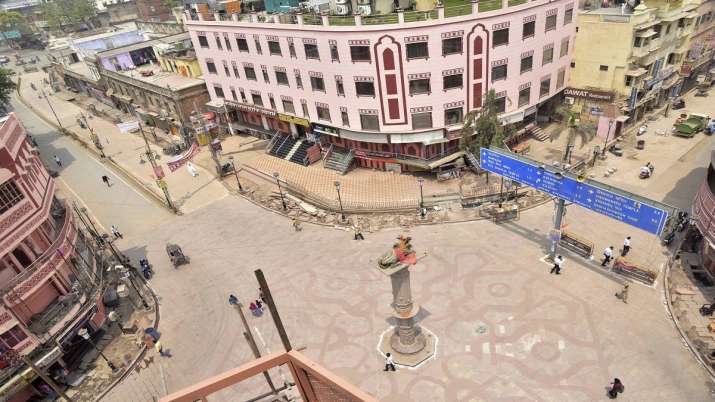 The Uttar Pradesh government has imposed a weekend lockdown in the state to tackle soaring Covid-19 cases. Besides, the government has also ordered that night curfew will continue in all the 75 districts from 8 PM to 7 AM daily. 
Awanish K Awasthi, Additional Chief Secretary, Home Department, told ANI that all essential services will be exempted during the lockdown period and night restrictions.
"Weekend lockdown to be imposed in UP on Saturdays and Sundays. Lockdown will come into effect on Friday at 8 pm and continue till Monday at 7 am. Only essential services will be allowed. Night curfew will remain imposed in all districts," Awasthi said.
Guidelines issued by UP CM Yogi Adityanath to Team-11, set up to curb the spread of Covid-19:
There will be a complete lockdown on every Saturday and Sunday in the state. Nigh curfew will be imposed daily in all districts from 8:00 PM to 7:00 AM. Only essential services will be allowed during restrictions.
Adityanath has urged people to go out of their homes unless absolutely necessary. He has also asked people to celebrate festivals like Ram Navmi and Eid at home. 
Since migrants are coming back from states like Maharashtra, Rajasthan, and Delhi in view of restrictions, the CM has directed officials to make proper arrangements for the returnees.
Adityanath also urged people to get vaccinated as early possible. Starting May 1, people above 18 years can take jabs.
Adityanath has assured that the government will increase COVID hospitals and beds in every district. He said that more ICU beds will be added in hospitals and directed concerned offiicals to ensure smooth supply of drugs.
Uttar Pradesh, the most populous state in the country, is witnessing a spurt in coronavirus cases over the past few weeks. Currently, the state has more than 1.91 lakh active cases and more than 9,800 people have lost their lives.
READ MORE: COVID-19: Migrants coming to Uttar Pradesh to be quarantined
READ MORE: Rs 4,500 cr booster to Serum Institute, Bharat Biotech for ramping up Covid-19 vaccine production