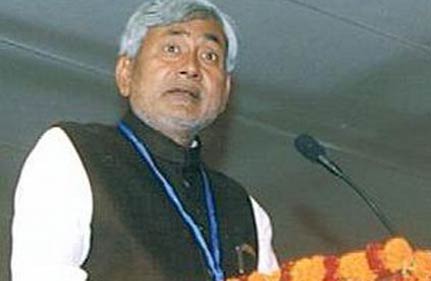 Patna, Nov 24: Nitish Kumar today termed the victory of his NDA-JD(U) alliance as a victory for development and pledge to work harder in his second innings.
"We have no magic wand, but people's trust. I will need to work harder than I did in the last five years and I will not hesitate," 59-year-old Kumar told a press conference here.
The poll verdict, he said, would disappoint those doing politics on the basis of caste and the mandate would mark a "new story" in Bihar and have effect outside the state.
"The outcome of the elections also proves beyond doubt that it is a victory for development and for the people of the state," he said.
In a veiled attack on the RJD-LJP alliance and the Congress, Kumar said, "It is unfortunate that these people have not seen the writing on the wall. The trends are positive and reflects that those making false claims or promises will face the music."
Without naming RJD chief Lalu Prasad who had criticised the exit polls predicting victory for the NDA, Kumar said, "Media should not be criticised for its projection that NDA will pull off a landslide victory in Bihar.
"People should refrain from unnecessary criticism of the media .... if you live up to people's aspirations and expectations you will definitely be rewarded," Kumar said.
Kumar noted that there has been massive improvement in the law and order situation in the state in the past five years of NDA rule.
Pointing out that there were only stray incidents of violence during the staggered polls spread over a month, he thanked the Election Commission for its efforts to ensure a fair and peaceful voting. PTI