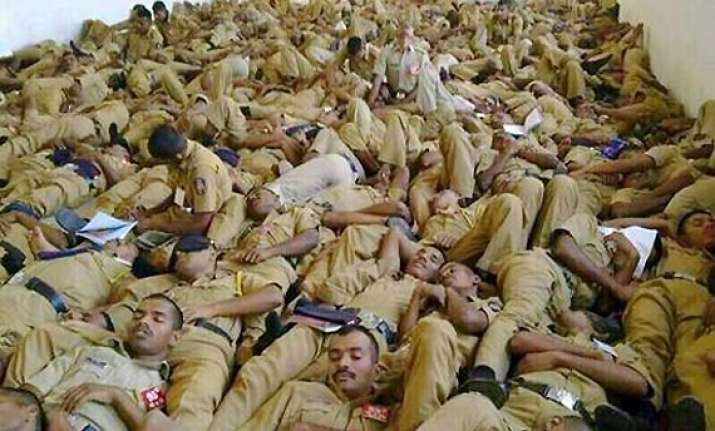 New Delhi: The government has deployed tens of thousands of police and paramilitary soldiers to guard polling booths.
But, they have to work under tremendous stress and carry out their duty responsibly and without fear or favour.
The entire police department, directly responsible for the smooth election process and maintaining law and order, seems to have been overlooked.
As this picture shows policemen reportedly on election duty sleeping on one another.
The accompanying messages are roundly critical of the Election Commission for allegedly playing a hand in this inhuman act.
The context, location, time and other antecedents of this picture are either unverified or unknown.
But whatever the context, you can't envy these men for what they are going through.