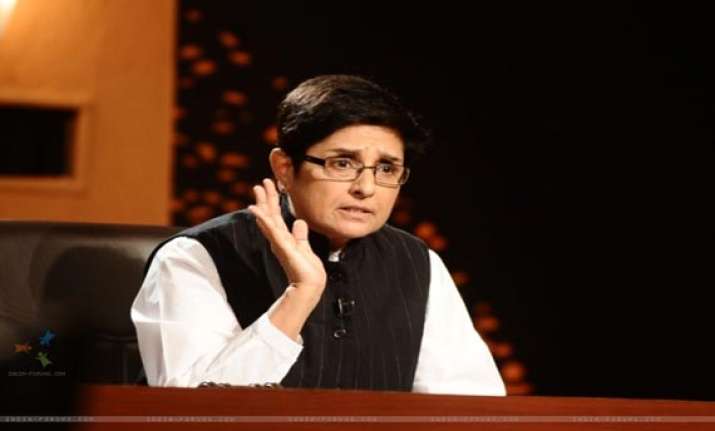 Bangalore, June 26: Social activist and former IPS officer Kiran Bedi today said if only successive governments had taken environment warrior Sunderlal Bahuguna seriously, they could have prevented the Uttarakhand tragedy.
"If Bahuguna's Chipko movement had survived enough we would not have experienced such a disaster in Uttarakhand. The state would have been extremely bio diverse and rich. All you need is to do sustainable development and not destructive development," she told reporters here on the sidelines of event relating to sustainable development.
Bahuguna's Chipko movement fought against the destruction of green cover on mountains and warned that dams impede the flow of rivers and can cause huge catastrophes in the fragile Uttarakhand mountains.
Asked if there was a need for more sustained efforts from government to prevent Uttarakhand calamity from happening in future, Bedi said the development of the country lies in the hands of bureaucrats, not politicians.
Bedi said Indian Administrative Service holds the key to the country's progressive development and was also the cause for destructive development.
"I have got nothing against them. They head all ministries. All they need to do is coordinate and advise the politicians correctly. They should have courage to say no," she said.
Bedi said the environment destruction has taken place due to the failure of bureaucracy and police. "The chief secretary and director general of police hold the key. These two courageous people can save lives of thousands of people."
On the Manipal gangrape case in which a 22-year medical student was kidnapped and gangraped last week, Bedi said she was confident police would nab the culprits. She was disturbed by journalists airing pieces of information that would hamper investigation, Bedi said.