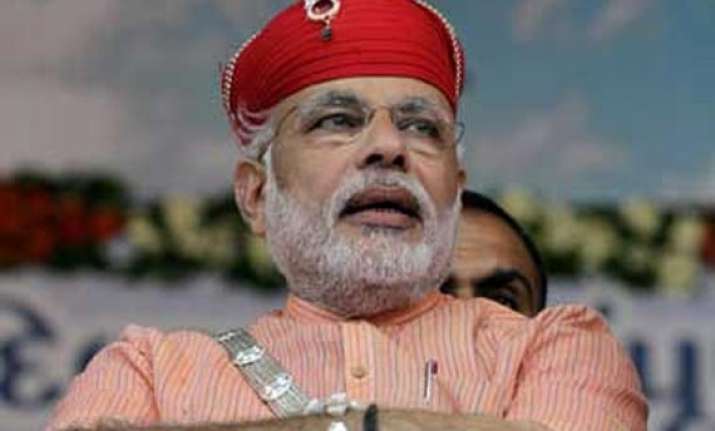 Ahmedabad, Jun 25: Gujarat Government on Monday  announced a fresh relief of Rs 3 crore from Chief Minister's Relief Fund in addition to Rs 2 crore announced last week for victims of Uttarakhand disaster.
The decision was taken at a high-level disaster management meeting chaired by Chief Minister Narendra Modi.
Last week, the Gujarat government had announced Rs 2 crore for the relief of those who were stranded in Uttarakhand after heavy rains, landslides and cloudbursts wrecked havoc there.
In today's meeting, held to take stock of the latest situation and chalk out plans for assisting those trapped there, a decision to grant Rs 2 lakh as compensation to the kin of those who had lost their lives in Uttarakhand was also taken, an official press release issued here said.
The Chief Minister has appealed to people of Gujarat to make household kits for victims stuck in the disaster and also asked all district collectors to collect those kits from people, to be sent to Uttarakhand.
He also urged people to donate liberally to the Chief Minister's Relief Fund so that Gujarat can respond effectively for rehabilitating victims, the release said.
During the meeting the Chief Minister was informed that more then 6,000 Gujarati pilgrims have returned safely from Uttarakhand, while 2,500 are on their way and efforts are on to bring another 100 pilgrims back home.
Gujarat government has also set up a relief camp in Rishikesh for stranded pilgrims from Gujarat and a five-member team headed by the Relief Commissioner has been deputed there.