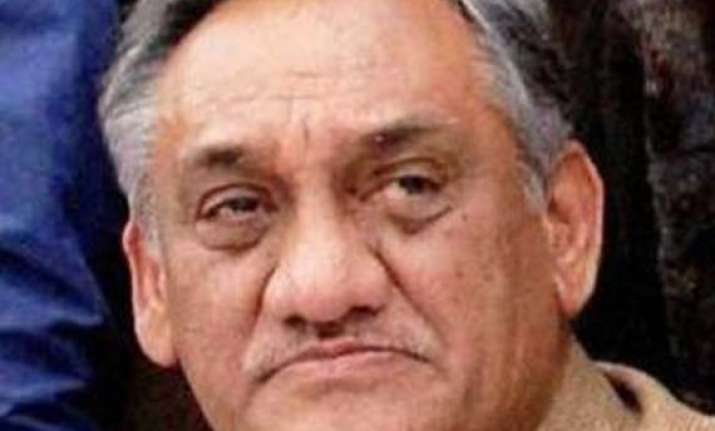 Dehradun: Uttarakhand government has not taken any decision so far on removal of tonnes of debris lying around Kedarnath since the "Himalayan Tsunami" of June, Chief Minister Vijay Bahuguna said today.
"Debris cleaning in areas surrounding the shrine has not yet begun because we have not been able to decide whether or not we should go ahead with the exercise," Bahuguna told reporters here.
Apparently there is a need to remove the debris as it is over three months since the tragedy struck and there are chances of bodies lying underneath the huge amount of rubble but experts opine that the removal of debris, which will entail razing to the ground dilapidated structures close to the shrine with the help of heavy stone cutting equipment, may endanger the famed temple, he said.
"In a situation like this we can't hurriedly arrive at a decision. The GSI is preparing a report in this regard which is awaited. We will do what it recommends," the Chief Minister said.
Prayers at the ancient Himalayan temple had resumed on September 11 but its immediate neighbourhood still looks like a picture of devastation with a huge quantity of rubble including collapsed houses, broken doors, asbastos and tin ceilings lying in heaps around the area.