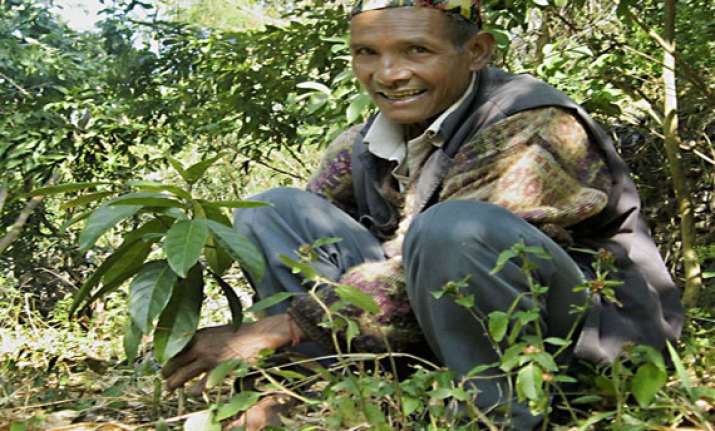 Guptkashi (Uttarakhand), June 24:  Migrant Nepalese workers like Bir Bahadur are now being seen in negative light by locals as there have been stories on the rounds of them taking advantage of stranded pilgrims.
Looking no more than 20-years-old, Bir Bahadur from Rolpa in Nepal was about to be lynched by a mob on the downward trail to Gauri Kund this morning. But police intervened and brought him to the chowki.
"I was coming down Jangal Chatti with my sister and brother-in-law. There was Rs 15,000 in my bag. It is the money I have earned," Bir Bahadur said.
The Nepalese citizen works as a 'kandi'—the person who ferries the old and the infirm on their backs in a cane basket up the Kedarnath route from Gaurikund.
"I live in Nepal. My sister, brother-in-law and I come down here every year to work during the season. It was the money I earned by carrying people," he said.
"While we were coming down, the mob surrounded me and wanted to search my bag. The moment they found the money inside they started calling me a thief and beat me mercilessly," Bir Bahadur said.
He was squatting with the bag by his side on the floor of the chowki. Police had not put handcuffs on him.
Police chowki-in-charge Ajay Kumar said that no FIR had been filed against the youth.
"We have just kept him here, his story seems believable.  But we would still like to verify it. We are talking to his sister and her husband and also some locals here," he said.
"There is a lot of anger against the Nepalese nationals working here. We have been hearing stories of them robbing people after threatening them with knives, and taking advantage of the stranded pilgrims," he added.
"What happens is that say five per cent of the Nepalese workers here are engaged in such criminal acts. But the remaining 95 per cent attracts the wrath of the people," Kumar said.
Police are also looking into such complaints amidst the massive rescue effort, he said.
"We are searching Nepalese workers at various check points. Only one has been arrested, but not here," he said.
"The sooner we can round up the culprits the better for the innocent Nepalese citizens. Otherwise, people will keep attacking them," he added.