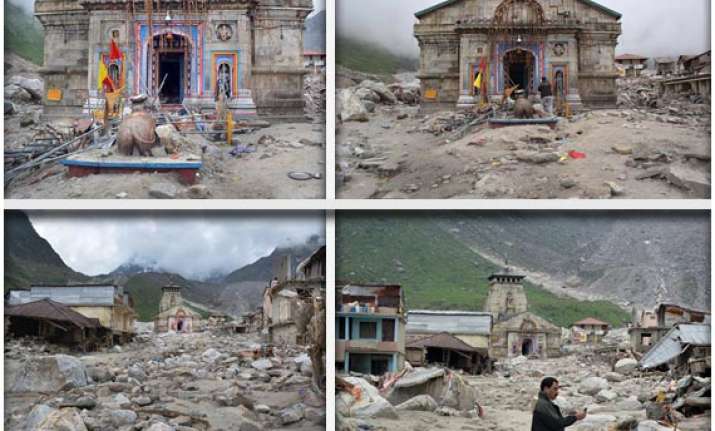 Guptakashi, June 25: "Yes this is a message from above. The message is in the destruction that rained from the skies. The message is in the temple standing intact after all that," said Shashidharlinga swami, one of the main priests of the famous Kedarnath temple.
Sitting beside Vageeshlinga Swami, chief pujari of the Vishwanath temple here, Shashidharlinga swami, said: "Space of 80-m should be left free on each side of the temple. In front they should leave a stretch of 150-m of free space.
"There was a time when the Kedarnath temple was visible from 3-km away. But over the years, with all the encroachment by shops, you have to go right up to the temple before it is visible," he added.
"The temple was not destroyed because the Lord did not want to shatter faith. A broken temple would have broken people's faith, their very spirit. So the temple emerged unscathed but all else around it was wiped clean," he added.