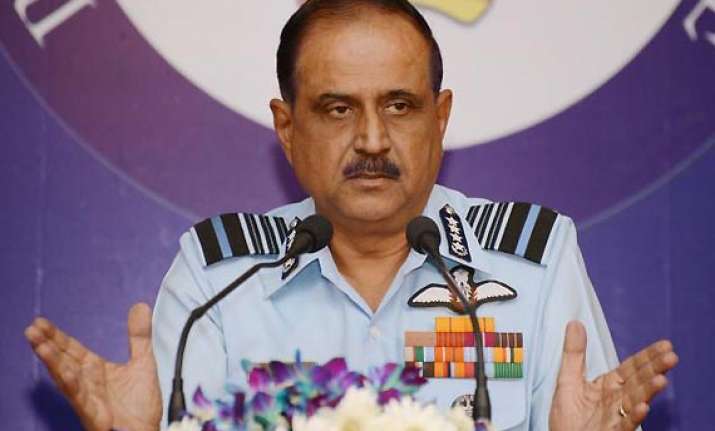 New Delhi, June 24: Indian Air Force chief N.A.K Browne Monday assured people still trapped in flood-affected regions of Uttarakhand that his force will continue to fly helicopters till each one of them was evacuated.
"Our helicopter rotors will not stop churning till such time we get each one of you out. Do not lose hope and hang in there," Browne said in a message to the stranded people who need to be air-lifted.
An official release said IAF had committed 45 aircraft to "Operation Rahat".
The release said that IAF has since June 17 airlifted 10,731 people, flying 1,163 sorties and dropping/landing 184,262 kg of relief material and equipment.