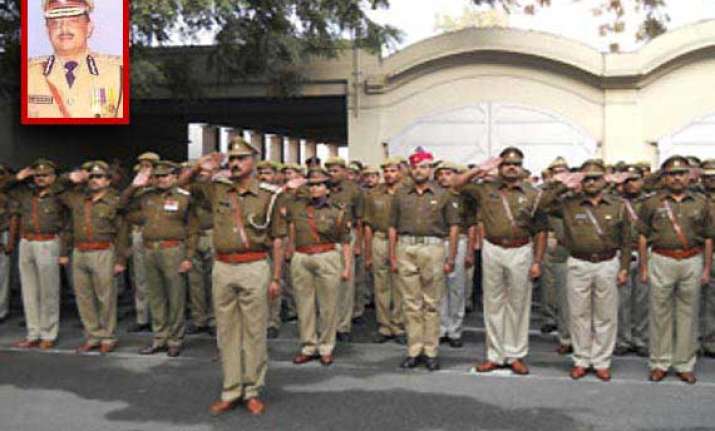 Lucknow: Uttar Pradesh Director General of Police A.L. Banerjee, who was on rounds to check the security cover in the wake of Badaun incident, found several of his policemen missing during prime duty hours, a police official said Monday.
The image of Uttar Pradesh Police has been severely mauled by the gang rape and killing of two sisters in Badaun and security remains a major concern, especially since policemen were found missing from their duty Sunday night, the official said.
While the DGP found the senior superintendent of police (SSP) of Saharanpur was at his residence despite orders that all district police chiefs would be on duty between midnight and 2 a.m., 57 policemen were missing from their posts, said a senior police official.
An explanation has been sought from the missing officials, he said.
Two days ago, the government passed orders for policemen on duty to improve security cover in the wake of the spiralling criminal graph in the state, officials told IANS.
Additional Director General of Police (Law and Order) Mukul Goel told IANS that an explanation has been sought from the SSP Saharanpur and strict action will be taken against all those not found at their posts.