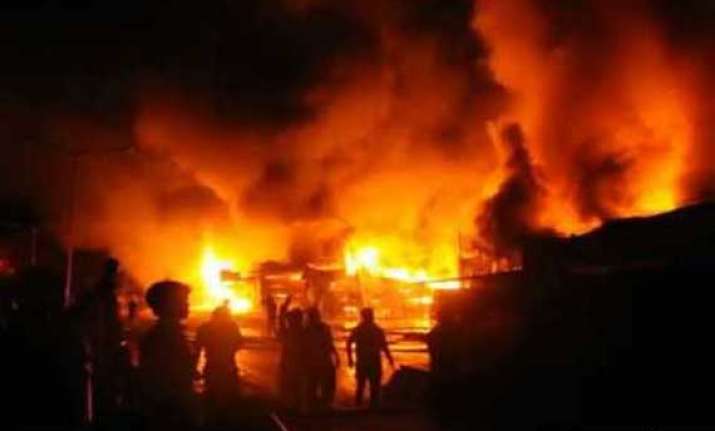 New Delhi: Two incidents of fire have been reported from the national capital in which several shops and huts were gutted.
However, no casualty was reported.  The fire department said the first incident took place at Jamia Nagar around midnight yesterday.
The call about the fire was received at 12:05 AM and 16 fire tenders were rushed to the spot, the department said.
Around a dozen scrap shops caught fire, which soon spread to a nearby slum and gutted several huts.
Delhi Police said the exact cause of the fire was not known yet and short-circuit was suspected to be the reason.
Police said based on allegations made by locals, they were also investigating the possibility of someone setting the shops on fire. It took over two hours for the fire tenders to douse the flames.
The second incident of blaze took place at New Sadar Bazar today afternoon.
The blaze broke out around 12:45 PM on the ground and first floor of a building. Two shops—selling cosmetics and artificial flowers—caught fire, the fire department said.
As many as 19 fire tenders were sent to the spot, but they faced severe problems due to narrow lanes leading to the shops, they said, adding both the shops were totally burnt by the time the flames were doused.