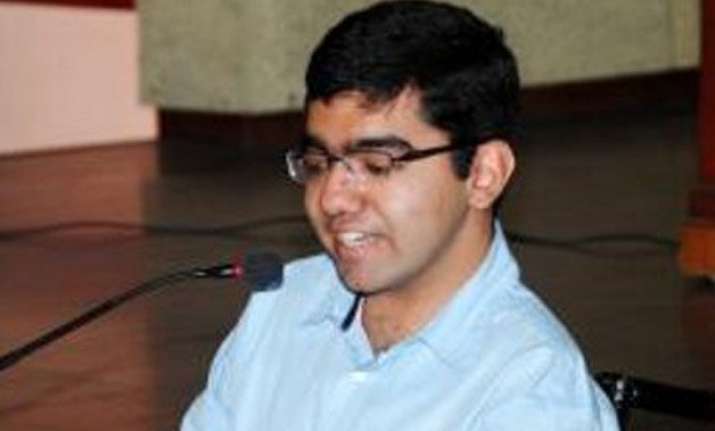 New Delhi: On the issue of a differently abled activist, Nipun Malhotra, being denied entry into an upscale bar and restaurant in south Delhi, social media has reacted sharply with many prominent citizens of the country speaking on the issue.
Delhi Deputy Chief Minister Manish Sisodia who is acting CM in the absence of Arvind Kejriwal has ordered an enquiry into the matter, "Have ordered an enquiry into the matter of a differently abled youth being denied entry in an eatery. DM to submit report by Monday," he tweeted.
Nipun Malhotra, an activist for the rights of the disabled and the co-founder of Nipman Foundation, was on Friday denied entry into the posh Keya Restaurant and Bar at Delhi's DLF Promenade. The restaurant turned him away with the help of four security guards citing the eatery's policy of 'no entry for disabled people'. The inhumane act has caused a furore in the social media with #ShameOnKeya trending on Twitter.
However, Keya Restaurant has a different version to offer and has denied the allegations. The management at Keya clarified in a tweet that Malhotra was denied entry because he was part of a stag group on Holi and he had earlier dined there and had been welcomed because the restaurant is disabled-friendly.
Malhotra has told a TV channel later that the restaurant staffers told him that denying entry to disabled people was part of their policy. Many eminent citizens have come out in support of Malhotra in this regard. Trinamool MP Derek O'Brien expressed his intent to take it up in Parliament. Delhi social activist Tajinder Bagga has also spoken to a TV channel about the incident.
Nipun Malhotra, who was born with arthrogryposis, a rare congenital disorder, which leads to lack of muscles in arms and legs tweeted yesterday, "Was declined entry at Keya Delhi, DLF Promenade because they don't allow 'disabled' inside!"
Aam Aadmi Party leader Raghav Chadha said on Twitter "Met with Dy CM of Delhi & requested him to look into the matter of a differently-abled person being humiliated by an eatery. #ShameOnKeya."