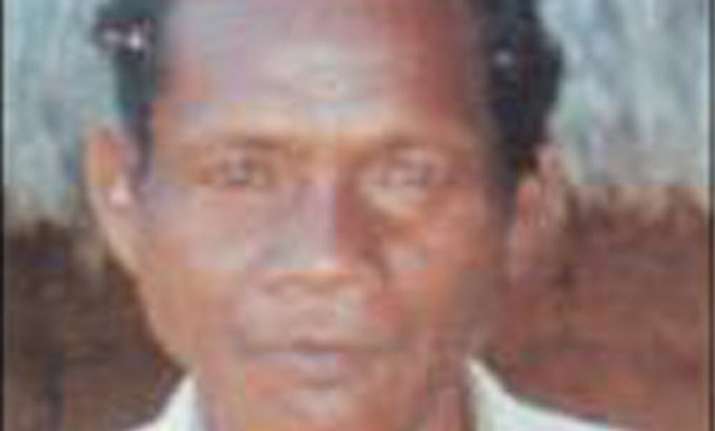 Nayagarh (Odisha): A 70-year-old tribal Chandramani Jani died of starvation in Udaipur panchayat under Nuagaon block of Nayagarh district on Saturday, local villagers said.
Chandramani and his wife Padma, 62, lived in a dialpidated hut, and were not getting their quota of one-rupee-kg rice under BPL(below poverty level) scheme, because they had failed to complete Indira Awas work, villagers said. Local touts and officials were seeking bribes to allow them to lift BPL rice.
On Sunday, after news leaked about Chandramani's death, local officials in a hurry gave 50 kg rice to his widow.
The couple had four sons and two daughters, but all the sons died between the ages of 12 to 15 years because of ill-health. The two daughters were married off and the old couple was staying in their sparse hut.
The couple used to eke out a living by collecting sal leaves and selling them in the market.
The widow Padma Jani alleged that her husband had applied for Indira Awas housing and had got a work order for Rs 45,000 worth Indira Awas in 2012-13. The local tout sought bribe from the first instalment of Rs 5000. He  took Rs 2,000 after promising to make the Indira Awas in his name.
The couple found it difficult to build the house with the remaining Rs 3000. Because of this, release of the next instalment was stopped. The local block office then stopped release of BPL rice in the couple's name.
By that time, the old couple was burdened with debt and they used to have a single meal a day. Chandramani fell ill two weeks ago because of lack of food and he died on Saturday.