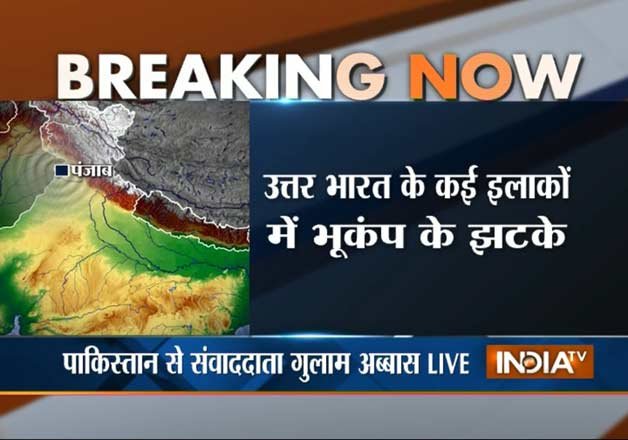 New Delhi: Mild tremors were today felt across North Indian states including Punjab, Jammu and Kashmir and Delhi NCR.
The tremors were felt between 3:30 to 3:40.
The epicentre of the earthquake is reported to be in Hindu Kush region near the border of Afghanistan and Pakistan.
Depth of the epicentre was at 210 kilometres.
The intensity was measure 6.2 at the Richter scale.
No loss of lives or property has been reported yet.
The Hindukush mountain ranges are known to be prone to earthquakes. Tremors were also felt in Srinagar and adjoining areas of JK.
Incidentally, another high intensity earthquake with a magnitude of 6.7 on Richter Scale hit the Solomon Islands at around 9.42 AM today.
More details are awaited.