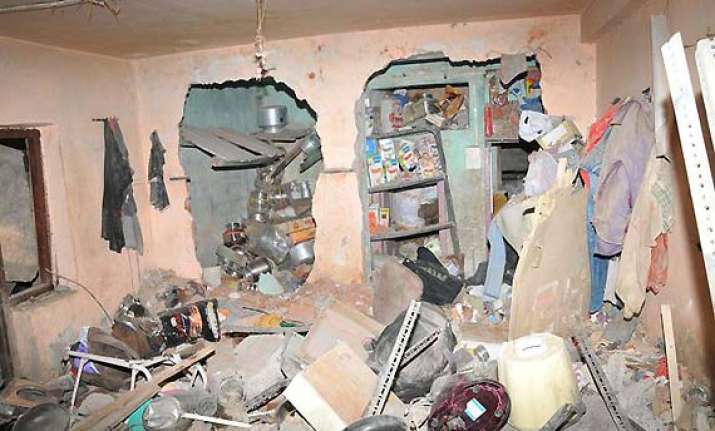 New Delhi, Nov 24: Three people, including two minor sisters, were killed in an explosion due to leakage in a cooking gas cylinder in a house in south Delhi, police said Friday.
"The incident was reported Thursday night, at Block A in Dabri area of south Delhi," said a police officer.
According to police, Ramakant, along with his wife Ruchi and 65-year-old mother Ramawati, was on the first floor of their house.
His sister's two daughters -- seven-month-old Akansha and two-year-old Lakshmi -- were present inside another room on the same floor.
"Preliminary investigation revealed that Ramkant's wife was cooking food when the blast took place due to leakage of gas from the LPG cylinder," police said.
Three fire tenders rushed to spot to douse the fire, officer said.
Ruchi got 90 percent burn injuries, while Ramakant received minor injuries.
Ramawati, Akansha and Lakshmi were declared brought dead on arrival at Deen Dayal Upadhaya Hospital, police said.
The parents of the two children had gone to a temple when the incident took place, officer said.