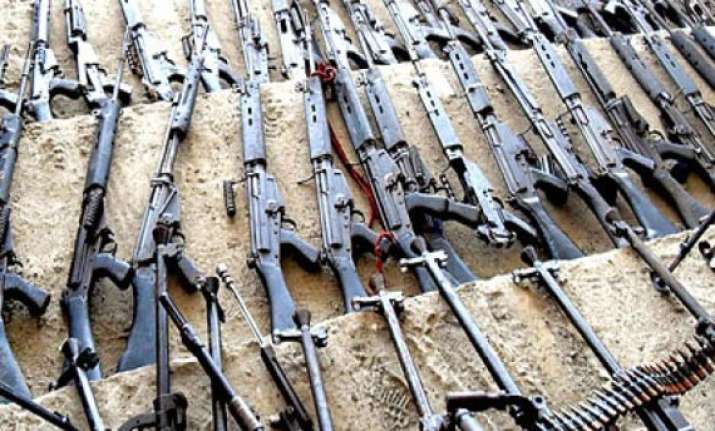 Ahmedabad, Jul 15: Three persons, including two murder case accused out on parole, were arrested from Juhapura area of the city for illegal possession of two country-made pistols and 19 live rounds, police said yesterday.
"Two of the three persons were involved in murder cases and the third person was their friend. During primary interrogation, they told us that they were out on parole and had kept the weapons with them for self-defence," Vejalpur Police Inspector R G Desai said.
The trio were apprehended yesterday and firearms were seized from their car during nakabandi near Shastri bridge, police said, adding that they were booked under Arms Act.
They were identified as Bhavanisinh Jhala, Bhagirathsinh Jhala and Chanduba Parmar, hailing from Surendranagar district.