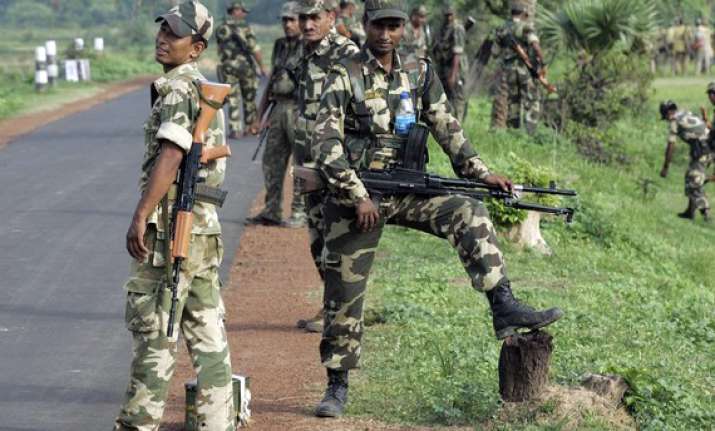 Phulbani (Odisha), Jan 5: Three policemen were killed and as many injured when Maoists triggered a landmine explosion when they were proceeding to the site of a previous blast in Odisha's Kandhamal district today. 

The landmine went off when the team with two trained dogs was proceeding in a vehicle on Kotagarh-Srirampur road to the site of the blast that had taken place yesterday in the area, state Home Secretary U N Behera told reporters. 

The explosion took place barely three km from a CRPF camp, leaving the vehicle badly damaged, Behera said. 

The deceased included two police constables and a homeguard, the home secretary said.

The trio were identified as Sunasir Mohanty, Umakant Jani and Sangram Lenka. 

The three injured police personnel were immediately taken to a health centre at Kotagarh and then to Baliguda hospital. 

They were now being shifted to MKCG Medical College Hospital, SDPO of Baliguda Satyajit Nayak said. 

One person had been killed in yesterday's landmine blast on Kotagarh-Srirampur road in the same area.