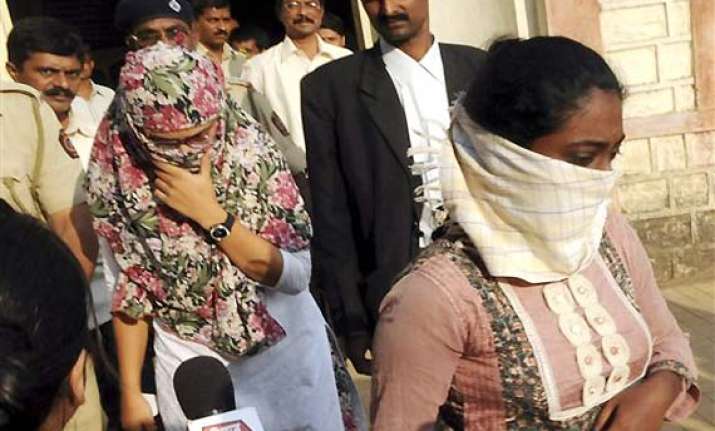 Mumbai, Nov 20:  Ten persons, possibly Shiv Sena activists, arrested for vandailizing the clinic of a doctor, whose daughter posted a Facebook comment were today sent to 14 days judicial custody by a local court.
The lawyer for the ten vandals said, he planned to move a bail application.
Meanwhile, there has been widespread outrage over the brief arrest of the two girls in Palghar who posted a comment on Facebook objecting to the Mumbai bandh during Bal Thackeray's funeral.
Shaheen Dhadha told a news channel that she had posted her comment on Facebook saying, men like Bal Thackeray die every day and there was no need for a Mumbai bandh, at around 7 pm.