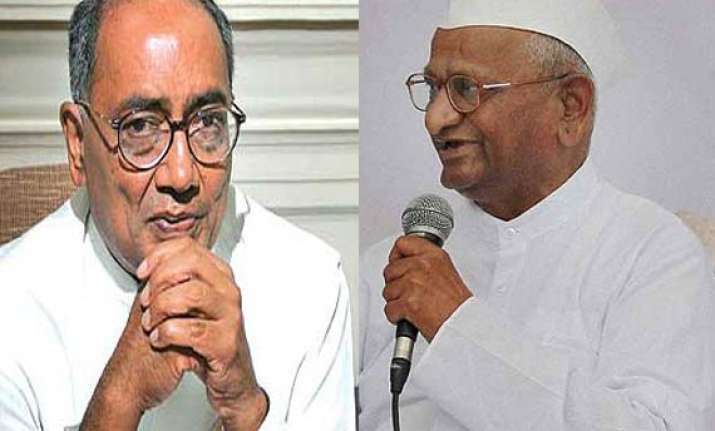 New Delhi, Dec 20: The irrepressible Congress general secretary Digvijaya Singh is at it again. 
 
Today, he tweeted saying "Team Anna is being very cruel to Anna. I strongly protest. They all keep 75 year old hungry and have a gala feast at his expense."
 
Singh has made such allegations against Team Anna members earlier too.
 
Singh also questioned the shifting of fasting venue from Delhi to Mumbai and said, it was not cold, but fund-gathering which was the actual reason behind the shifting of venue.
 
Singh tweeted: 'Venue of Anna's fast shifted to Mumbai. Is the reason cold winter or a greater opportunity to raise funds for NGOs of Team Anna?"
 
The Maharashtra authorities have given 15 day permission to Anna Hazare to sit on fast at MMRDA Grounds in Mumbai from December 27.