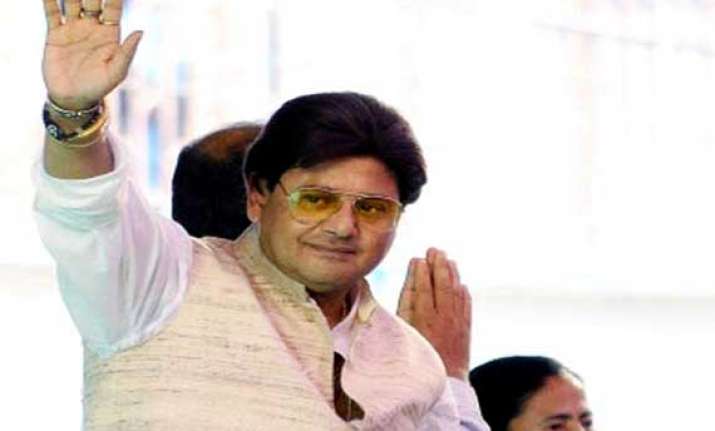 Kolkata: Even as outrage continues over his alleged remarks threatening to have CPM workers killed and their women raped, Trinamool MP Tapas Pal landed in fresh trouble as another video tape emerged in which he asks his own party supporters to slit the throats of opposition workers.
"I am saying this. Those who kill people can't be humans... As long as I am with you, don't spare any CPM worker. I am telling my boys," Pal said while addressing people at a village in Nadia district.
"I am also telling women that you must be aware of kitchen vegetable cutters (Boti). Just slit their throats with them," Pal said.
The footage aired on a television channel showed that Pal made those remarks on the same day as he had threatened to kill CPM workers and get their women folk raped by his boys.
It was telecast just hours after Pal tendered an unconditional apology for his earlier comments after being asked by an embarrassed party leadership to do so following a widespread outrage.
Tapas Pal has come a long way since he hit stardom with his debut 'Dadar Kirti'. Arguably the first big star of the post-Uttam Kumar era, Pal delivered successive hits, some of which like 'Gurudakshina' and 'Bhalobasha Bhalobasha' went on to attain cult status during a period when Bengali cinema had lost its urban audience and relied on the rural masses for business.
Through the Eighties, he ruled Bengali mainstream cinema along with Prosenjit, who eventually surpassed him in popularity and star status. But Tapas Pal wasn't quite dislodged from stardom.
He moved on to character roles, some of which had shades of grey, but he was very conscious of his image. Until June 14, 2014, that is.