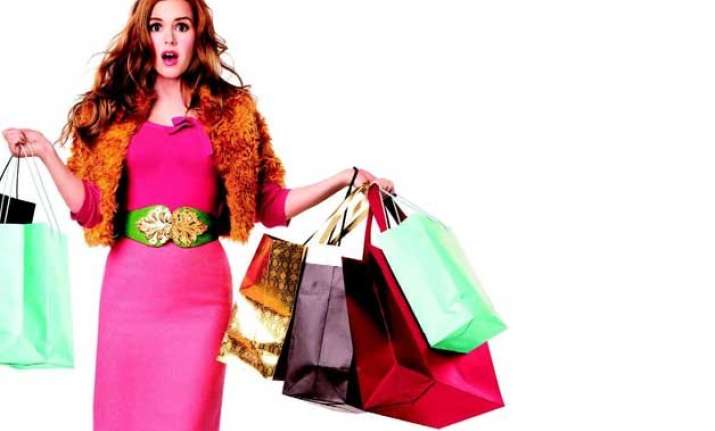 Anyone planning to go big shopping might do well to drink a bottle of water first, scientists claim after finding that people with full bladders make wiser decisions.
Psychologists from the University of Twente in the Netherlands linked bladder control to the same part of the brain that activates feelings of desire and reward.
Dr Mirjam Tuk, who led the study, had said that the brain's "control signals" were not task specific but result in an "unintentional increase" in control over other tasks.
People are more able to control their impulses for short term pleasures and choose more often an option which is more beneficial in the long run," the researcher said.
In another study published in the US Journal of Consumer Research it was found that maintaining balance on high heels has a moderating effect on spending as well. It said those consumers wearing high heels experience a heightened sense of balance and are more likely to weigh the options and go with a product that falls in the middle of the high-end, low-end scale. For instance, balancing consumers are more likely to go with the 42-inch TV for $450 rather than the $300 32-inch set or the 50-inch screen for $650.
In another study published in the US Journal of Consumer Research, it was revealed that people carrying crisp and mint-fresh notes spend less. Dirty and mutilated notes make a person want to get rid of them. People are likely to spend less if they carry new notes.
These studies are a part of an emerging area of research that examines the relationship between physical sensations and decision making. Previous studies have looked at the role of warmth, weight and hunger.