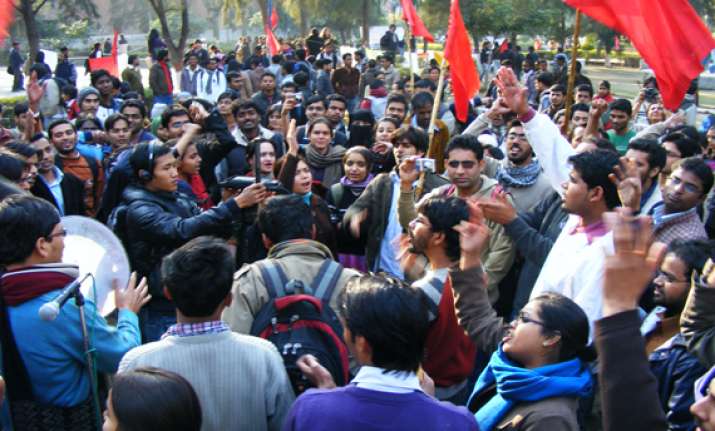 New Delhi: Members of Delhi University Students' Union (DUSU) yesterday protested against "high prices" at commercial food outlets in campus and demanded that canteens with affordable eatables be set up. 
The students, led by DUSU president Aman Awana, staged a demonstration at the IRCTC canteen in Arts Faculty and then marched to the Nirulas outlet in DU Conference Centre.
"These private canteens are symbolic of commercialisation which will not be tolerated in the campus.
Food at these outlets is so expensive that most students cannot afford to eat there," Awana said.
"We need canteens in the campus where food is served at cheaper prices.
We have written to the DU Vice Chancellor to shut down such expensive food outlets and open new affordable canteens in their place.
"If they do not take prompt action, we will be forced to stage the agitation at a much bigger level," he said.
The students' group also met Dean of Students' Welfare (DSW) and demanded a written reply from him on the issue.