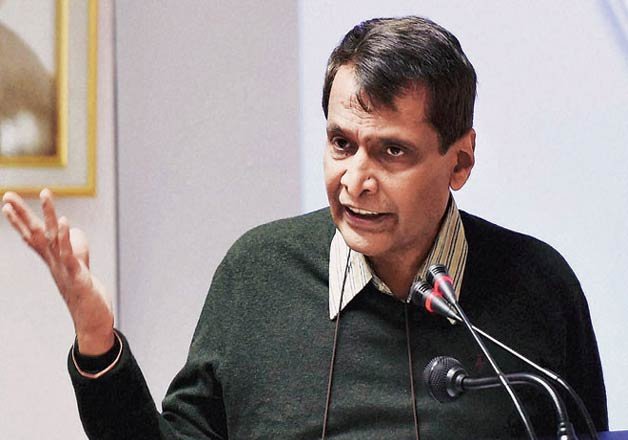 New Delhi: Aspiring to make railways an engine of growth, Railway Minister Suresh Prabhu today said states will be involved in execution of projects as he pitched for big investments for the turnaround of the "bleeding" and "sinking" largest transporter of the country.
Projecting his rail budget as common man-oriented, he said his ministry has prepared a "point of action" on each of the promises made and talked about framing a five year action plan for execution of projects so that these are "not forgotten".
The railways has not been able to meet the regional aspirations due to lack of funds and this budget has tried to address it, he said while replying to a debate on Demand for Grants for Railways which was later passed by voice vote.
Noting that allocation to various states in his budget has gone up by two or three times, he said, "Cooperative federalism is the central theme of Prime Minister Narendra Modi.... There is no better endeavour than railways to end regional disparity. It will create jobs. All of us have joint responsibility as it is a national issue."
He rejected the opposition charge that he was leading railways into a debt trap by opting to borrow money for its expansion and to buttress his point, he cited example of railways in advanced countries, like Germany and Japan, which have large debts.
The railways has suffered due to lack of investments as said funds would be required for development of railway stations and augmenting infrastructure, the Minister said.
"If we put investments, it will spur the growth... railways will become an engine of growth for the Indian economy," the Minister said.
"The idea is to bring railway back on tracks.It's bleeding, suffering, sinking and in a deep hole and we want to bring it out of it and make it an engine of growth," he said, adding that he would require support of all political parties, states and local bodies to make it happen.
Prabhu emphasised that if investment is not made, the
railways will become "sick".