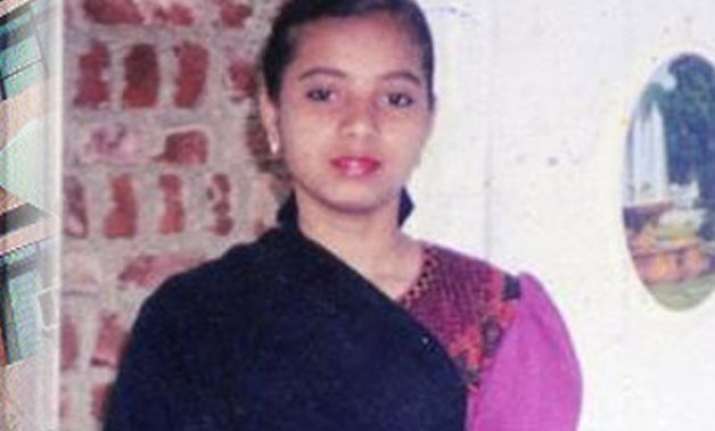 New Delhi: Former IB Special Director Rajinder Kumar today claimed that "someone" tried to use him as a "pawn" by dragging his name in the Ishrat Jahan fake encounter case to "subvert democracy".
"I am not a victim of witch hunt by CBI. Somebody attempted to use me as a pawn to subvert the democracy in the country. They tried to use me as a pawn. They failed. I did not become their pawn," Kumar told PTI when asked whether CBI carried out a witch hunt by making him accused in the alleged fake encounter.
When asked about his comments on the testimony of LeT terrorist David Headley before a Mumbai court where he termed Ishrat Jahan as LeT member, Kumar said he would speak on the issue after a day or two.
Testifying via video-link from the US, Headley picked up Ishrat's name name when quizzed by Special Public Prosecutor Ujjwal Nikam about a "botched up operation" mentioned to him (Headley) by LeT commander Zaki-ur Rehman Lakhvi.
Headley told the court that Lakhvi had mentioned to him about a "botched-up operation" conducted in India by another LeT operative Muzammil Butt where a female member of the terror outfit was killed.
Prodded by Nikam to elaborate on the operation and the members involved in it, he said, "(I was told) It was a shootout with police in which a (female) suicide bomber was killed."
To which the prosecutor prompted three names of which Headley picked up Jahan before telling the court that "there is a female wing in LeT and one Abu Aiman's mother headed it." CBI had filed the charge sheet against Kumar and three other IB officers despite Law ministry's denial of sanction to prosecute them.
Besides Kumar, a 1979 batch IPS officer who retired last year, those named in the charge sheet are P Mittal, M K Sinha and Rajiv Wankhede.
In the supplementary charge sheet, Kumar has been charged under sections 302 (murder), 120 (B) (criminal conspiracy), 364 (kidnapping in order to murder), 346, 364 & 368 (wrongful confinement) of IPC, besides sections 3, 25 (A) and 29 of the Arms Act.
CBI has alleged the IB officers had conspired to eliminate the victims, kidnapped them and held them in illegal confinement before the killings.
It said Kumar had supplied arms and ammunition used in the crime to another accused IPS officer Girish Singhal to be handed over to Deputy SP Tarun Barot.
Ishrat (19), Javed Shaikh alias Pranesh Pillai, Amjadali Akbarali Rana and Zeeshan Johar were killed in an alleged fake encounter on the outskirts of Ahmedabad on June 15, 2004.