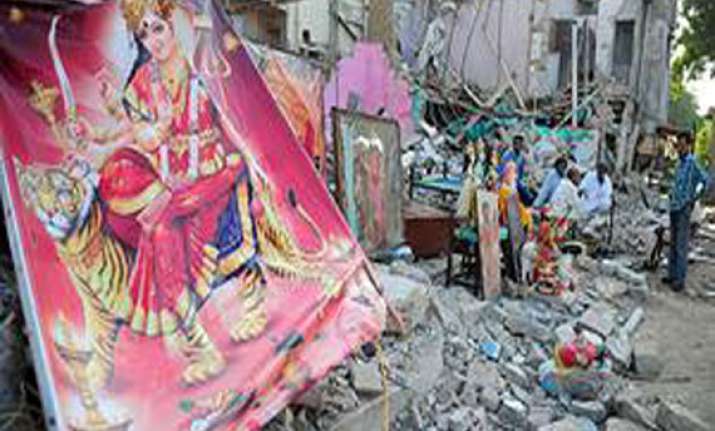 Phagwara, Punjab, Dec 3 : Activists of Shiv Sena today burnt the Pakistan's national flag and effigy of its government to protest the "demolition of a century old temple in Karachi."
Led by Sena's state vice-president Inderjit Karwal, the protesters marched from Hanumangarhi temple along GT road here to Sugar Mill crossing and set ablaze the Pakistani flag and the effigy on national highway.
Addressing the protesters, Karwal said, "it is brazenly shameful, a century-old temple in Karachi has been demolished by a builder despite a Pakistani court hearing a petition seeking a stay on such a move".
Raising slogans against Pakistan government and the sacrilegious act of razing the pre-partition Shri Rama Pir Mandir in Karachi's Soldier Bazar, the protesters demanded that Indian government should take immediate steps for helping the homeless Hindus there, besides taking up the demolition in a strong way.
The protesters said, religious sentiments of the Hindus world over had been hurt by the demolition.