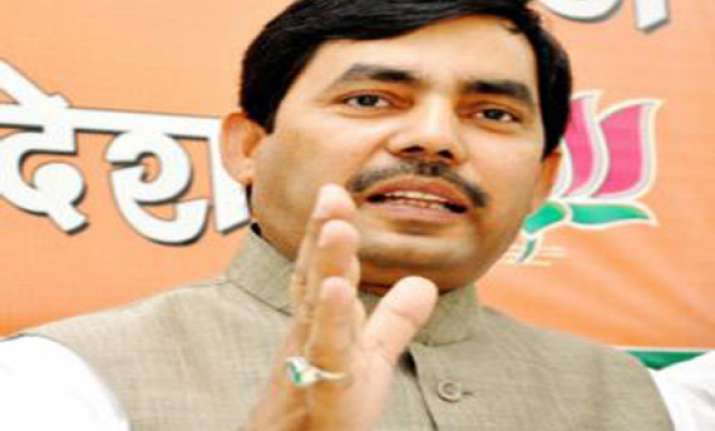 Patna: Taking strong exception to controversial comments of Samajwadi Party leader Abu Asim Azmi that DNA test of Muslims who do not vote for SP should be
conducted, senior BJP leader Shahnawaz Hussain today asked him why he was trying to act as "pope of Muslims."     
"Abu Azmi shall get his DNA test conducted first," he said in a caustic remark on SP leader.     
 The BJP leader alleged that by making "provoking" statements Azmi was trying to "hoodwink" minorities to his party fold.     
Strongly differing with Azmi, Hussain told reporters that by voting to any party a muslim does not get "jaanat or jahannum" (heaven or hell) but rather the vote makes the world better.    
The BJP minority muslim face asked Azmi and SP chief Mulayam Singh Yadav why were they silent over Muzaffarnagar riots. 
When the same question on Abu Azmi was put to Congress spokesman Raj Babbar he took a dig at BJP Prime Ministerial candidate Narendra Modi and said when he was making mockery of democracy by justifying his display of lotus after voting by giving logic he did not show a knife or a gun what to talk about others.