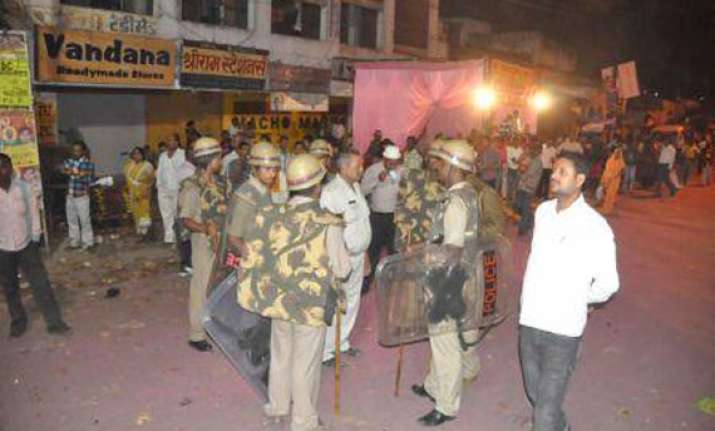 Faizabad (UP): In a bid to prevent recurrence of last year's communal violence during idol immersion, senior police and administrative officials yesterday reviewed security arrangements ahead of Durga Puja in Faizabad.
Inspector General of Police Subhash Chandra and Faizabad Divisional Commissioner Sanjay Prasad yesterday held a meeting with police and administrative officials of the district and discussed security preparations.
"We are reviewing security arrangements in Faizabad regularly and drawing lessons from last year's incidents we are cautious this time and trying to ensure that each loophole is plugged," District Magistrate Vipin K Dviwedi said.
Communal violence flared up in Faizabad last year during immersion of Durga idols.