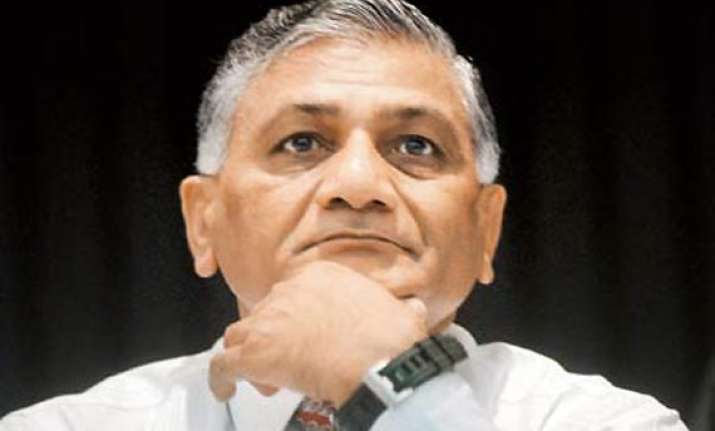 New Delhi: Coming down hard on Gen (Retd) VK Singh for questioning the apex court's decision in his date of birth issue, the Supreme Court on Wednesday allowed Attorney General GE Vahanvati to draft contempt charges against the former Army chief.
"One cannot be allowed to scandalise the court like this and it is not permissible," SC said.
"We welcome criticism of our judgement but we don't welcome motive attributed to the court judgement," the apex court said.
The apex court had on October 1 issued a contempt notice to Singh, saying his remarks against its order on his age row prima facie amounts to "scandalizing" and undermining the authority of the court.