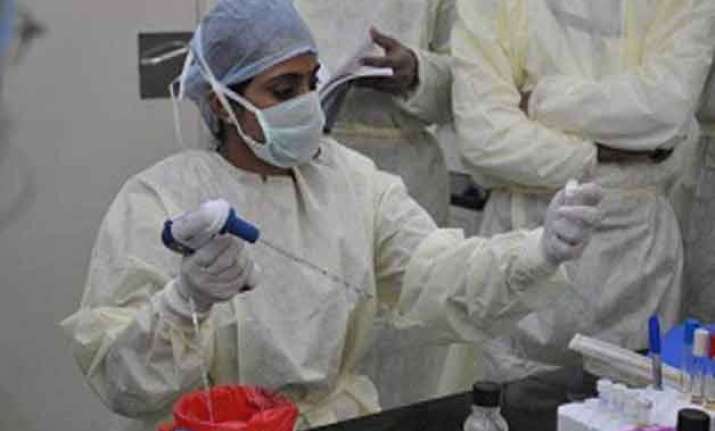 Patna: Bihar government has sent samples taken from two children to Lucknow for laboratory tests amid suspicion of poliomyelitis, better known as polio, a viral disease that induces crippling paralysis among children.  
Health department officials said the two cases were from Baheri block in Darbhanga district, around 130 kilometres northeast from the state capital here.
Two children had developed fever and severe weakness in limbs incapacitating them from walking.  Confirming the incidents, state Health Secretary Anand Kishor said one child was one-year-old while the other was two years of age and that the kids seemed to be suffering from Acute Flaccid Paralysis (AFP).
"We have sent samples from the two boys to Sanjay Gandhi Postgraduate Institute of Medical Sciences, Lucknow on February 20 and 21 for tests. The cases seem to be of AFP. The reports are expected to come in the next few days," Kishor said.
However, AFP, as a medical condition is at times connected to polio disease. Bihar has not witnessed any case of polio since 2010. If the samples test positive for polio virus, it could be a major setback to India, which was declared polio-free in early 2014.
The last reported polio case in the country was in West Bengal in January 2011.  Playing down the situation as "not an alarming one", Kishor said around 10,000 to 12,000 such cases of AFP are sent for lab tests every year.
"None of the samples have tested positive for polio virus till now. We are hopeful that in these two cases also the results will be negative," Kishor added.  
Polio virus spreads through infected faecal matter. It attacks the central nervous system in human body, crippling the victim. In severe cases it also leads to death of the child.
According to World Health Organisation (WHO), at present polio disease incidence is limited to only three countries in the world - Afghanistan, Nigeria and Pakistan.