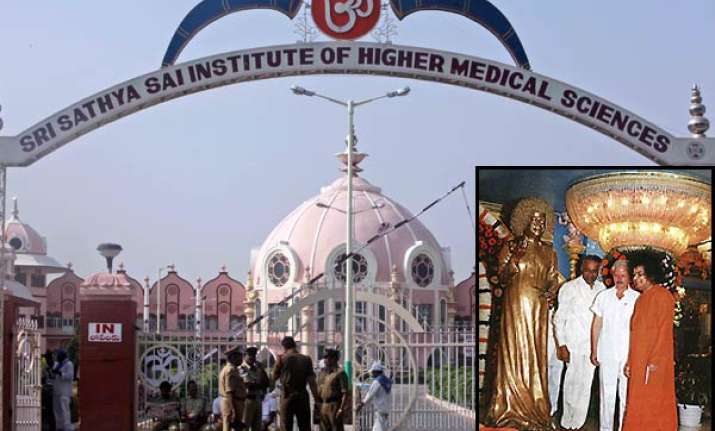 Bengaluru,  Apr 22: The Satya Sai Devotees Forum of the city  have rubbished all allegations  about  money in the Satya Sai Baba Trust being stolen by members and that the trust's gold and silver had been shifted to Bengaluru.

The forum held a press conference on Thursday requested the media not to publish or broadcast controversial news about Baba's health or the trust, keeping in view the  sentiments of Baba's devotees.

The members of the forum are Justice J. Eswar Prasad, former judge of the AP High Court; Mr R. Prabhakar Rao, former director-general of police; Mr V. Appa Rao, former chairman, APPSC; Dr M.V. Rao, former vice-chancellor; Mr H.S.D. Srinivas, former COO, EMRI; Mr P. Ramagopala Rao, former chief commissioner of income tax; and Dr Anil Kumar M., vice president and clinical director, Narayana Hrudyalaya.

Mr Ramagopala Rao said that there is no such thing as a hundi in Puttaparthi and all devotees get a bill for the donations they make, so all donations are accounted for and audited.

Asked about moving the gold and silver to Karnataka, Appa Rao said that 57 closed-circuit cameras are monitoring the treasure. anything that goes on and there is no such thing as moving the gold and silver.  A Hyderabad newspaper had published reports of two trucks loaded with gold being moved to Bengaluru, but this has been denied.