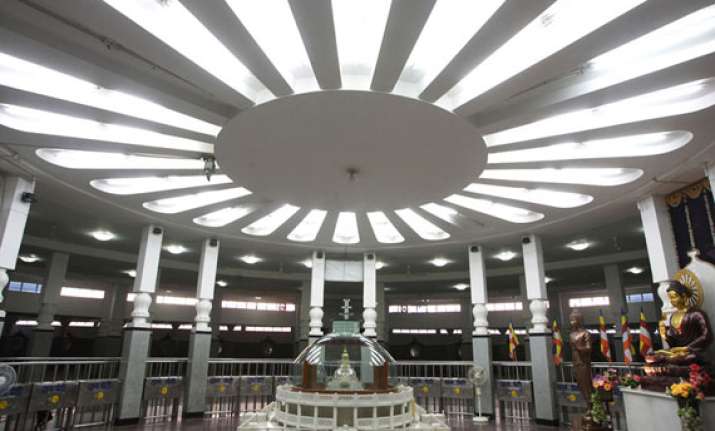 Nagpur: Maharashtra Chief Minister Prithviraj Chavan yesterday reiterated the state government's earlier commitment to extend financial assistance worth Rs 10 crore to complete an air-conditioned hall at Deekshabhoomi, where Babasaheb Ambedkar embraced Buddhism way back in 1956.
The Maharashtra government would also help furnish the Yatri Niwas residential complex adjacent to the memorial for the benefit of visitors, he said yesterday on the occasion of the 57th Dhamma Chakra Pravartan Day.
The function was presided over by former Kerala Governor and Chairman of Smarak Samiti, R S Gavai. Chavan said the Maharashtra government is following
the legacy of Chhatrapati Shahu Maharaj, Mahatma Phule and Dr Ambedkar by carrying out development schemes under the Social
Jusice Ministry.
Talented students from the Dalit community are being sent to foreign countries for higher education, and hostels are being built across the state for backword class communities, he said.
A huge memorial of Dr Ambedkar is coming up at Indu Mills land at Dadar West in Mumbai, Chavan said.