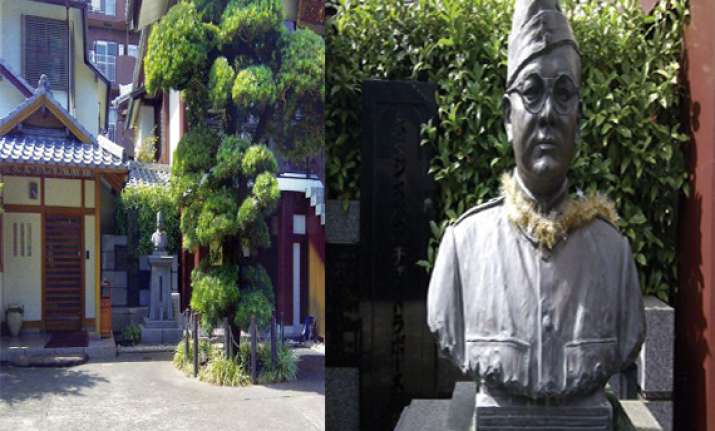 New Delhi: Renkoji is a Buddhist temple located in the Suginami Ward of tokyo, Japan's capital .
Nestled in the wada part of the Suginami Ward, it is a small but beautiful temple.
If you are in the Tokyo area this temple can be easily reached by taking the Tokyo Metro to the Higashi-Koenji Station.
Inspired by the God of Wealth and Happiness this small, well-preserved temple was established in 1594.

It belongs to the Nichiren sect of Buddhism that believes that human salvation lies only in the Lotus Sutra.
Apart from being one of the unique temples belonging to the Nichiren sect, Renkoji Temple is assumed to be the purported location of the ashes of Netaji Subhas Chandra Bose, Indian freedom-fighter, which have been preserved since September 18, 1945.
Netaji Subhas Chandra Bose led the Indian National Army (Azad Hind Fauj) against the British rulers.

The INA, with the help of Japanese army marched through South-east Asia, and Myanmar, till the Manipur border, where it lost the final battle against the British.

Netaji died in a plane crash in Taipei soon after World War II, but this fact is still being contested by his supporters in India.