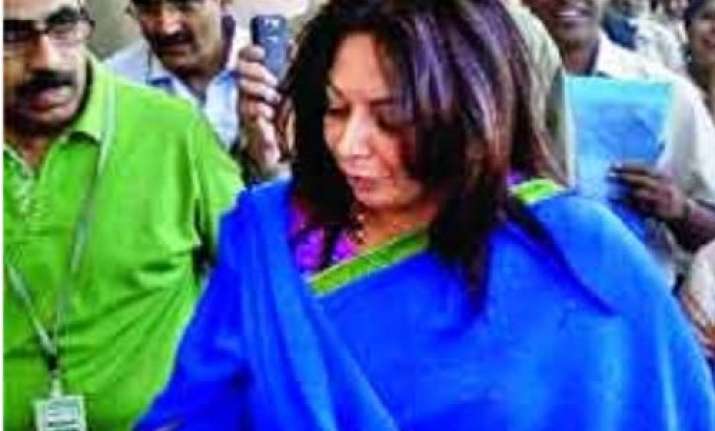 New Delhi, April 5 :  Tata Group chief Ratan Tata and corporate lobbyist Niira Radia deposed before the parliamentary Public Accounts Committee probing the 2G scam on Monday, leaving its members feeling that while Tata had been "candid" in his deposition, Radia was "evasive."Tata admitted before the committee his group had a "chemistry problem" with ex-telecom minister A Raja's predecessor, Dayanidhi Maran, reports Times of India. 

He indicated that things indeed improved after Maran was replaced by Raja in May 2007, but denied having been part of an effort to ensure Raja became telecom minister again in 2009. He added, "I didn't manipulate the system for 2G license allocation."

On being asked about his letter to DMK chief and Tamil Nadu chief minister M Karunanidhi praising Raja's stewardship of the telecom ministry, Tata said, "We had a chemistry problem with Maran." He pointed out that Tata Teleservices' applications were kept pending for more than 80 days and he had, in fact, been disadvantaged as GSM operators seemed to enjoy more clout.

His claim that there was no controversy about spectrum allocation when he wrote to Karunanidhi was, however, challenged by committee members who said the decision to shift the cut-off date had been taken and finance ministry as well as Prime Minister Manmohan Singh had already written to Raja by then.

BJP leader Yashwant Sinha told Tata that it would have been unexceptional if he wrote to the Prime Minister but instead he sent a letter to Karunanidhi showering encomiums on Raja. Tata is believed to have said the letter was carried in a sealed cover by Niira Radia. "I did not leak it, it did not benefit me," he is learnt to have said.

Niira Radia was questioned by the committee on her taped conservations which suggested she had mounted a concerted campaign efforts to re-install Raja as telecom minister in May 2009. Radia replied saying she was "too small a fry" to influence ministerial appointments.

Radia, who met the committee before Tata, is learnt to have drawn a warning from PAC chair Murli Manohar Joshi when she said some of the leaked tapes on her conversations with Raja, Karunanidhi's daughter Kanimozhi, Tata and other industrialists and journalists, were "doctored". Asked to substantiate her claim, she said the tapes were with the CBI.

Joshi is understood to have warned her to choose her words carefully as her deposition to a committee can be a matter of privilege. Asked why she had not filed a legal case if the tapes were tampered, Radia said she was waiting for further CBI chargesheets. In a bid to correct herself, she said the context of her conversations was often not clear.

With Joshi later telling the media that Radia was "evasive", it appears the lobbyist did attract the ire of members. She said her work was both public relations and communication and it involved listening to what people had to say and conveying this to her clients. She is learnt to have often said that she did not remember what exactly transpired.

Tata, however, said the tapes were genuine and he recognized his voice. On the land deal involving Voltas, Tata said his firm was a tenant.

Asked by Congress's Saifuddin Soz whether price of 2G spectrum involved a loss of revenue, Tata did not respond directly. He said revenue sharing and upfront payment, as suggested by Soz, could be options but different formulas have worked in different countries. He said rather than being a beneficiary, Tatas had suffered in the past.

Tata said he had met Radia when he was trying to create a Tata tie-up with Singapore Airlines. He admitted that he felt Radia would give him a voice in Delhi where the GSM telecom operators seemed to enjoy an advantage. He claimed firms like Vodafone and BSNL had got spectrum in excess of their rights.

On Radia, Joshi said, "Our experience was that she did not come out clearly. Regarding the tapes first she tried to be evasive giving various excuses. Later when PAC confronted her saying she had already appeared before the CBI, she accepted that she had heard some of the tapes and they were genuine." PAC has now asked her to submit a list of tapes that she has already heard.On Tuesday, Anil Ambani, senior officials of Etisalat, DB group, S Tel, and Unitech Wireless are set to appear before the PAC.