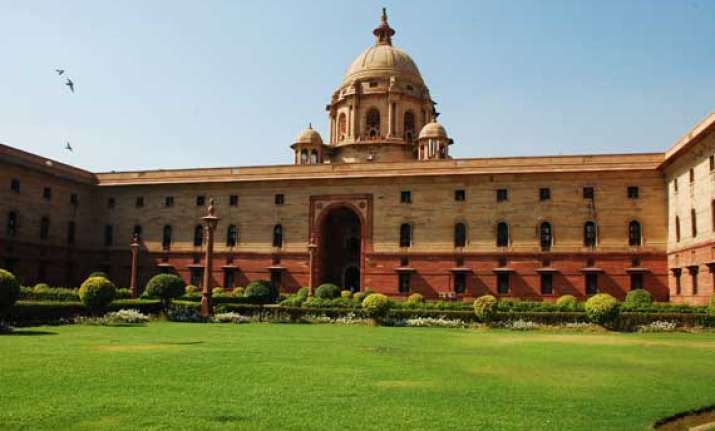 New Delhi: The swearing-in ceremony of Narendra Modi as the 15th Prime Minister of India will be the biggest event so far to have been staged at Rashtrapati Bhavan with the guest list, which includes key leaders from SAARC countries, set to cross the 4,000 mark.
 This is the first time that such a large gathering will be held at Rashtrapati Bhavan, where the biggest ceremonies so far have seen a maximum of up to 1,500 to 2,000 guests, for instance, during the 'At Home' functions on the occasions of Republic and Independence days.
The swearing-in functions of Chandrashekhar in 1990 and Atal Bihari Vajpayee in 1998 were held at the forecourt of Rashtrapati Bhavan and saw an attendance of 1,200 to 1,300 guests, said Omita Paul, Press Secretary to President Pranab Mukherjee.
"With the gathering (for Modi's swearing-in) expected to be around 4,000 people, it was a huge logistical challenge for us and we enjoyed it," Paul said while interacting with mediapersons on the preparations for tomorrow's function, when Modi will be sworn-in at 6 P.M.
There is no immediate information about any members of the Prime Minister-designate's family attending the function, she said.