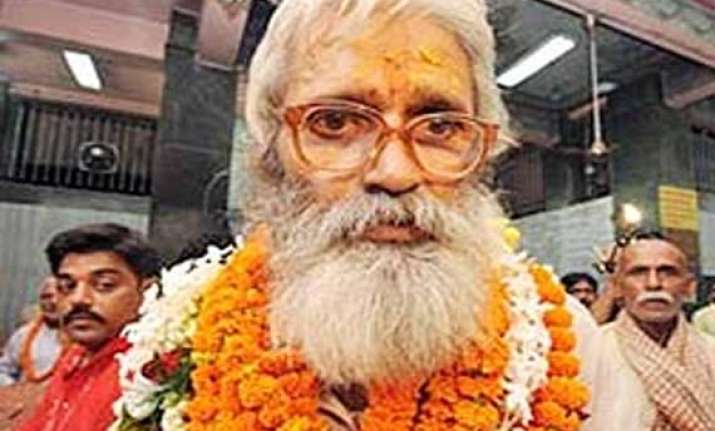 Patna, Jun 3: Vehicles were stoned, tyres burnt and boulders put on rail tracks today by supporters of private militia Ranvir Sena who indulged in violence and disrupted transport services as they observed a day-long bandh in several districts of Bihar to protest the killing of their leader Brahmeswar Singh.
The bandh was observed in Jehanabad, Arwal, Lakhisarai districts and rural areas of Patna district since early morning and the supporters blocked the national highway between Jehanabad and Arwal and Patna-Gaya by setting ablaze tyres at several places and pelting stones at passing vehicles.
The Bihar government will recommend a CBI probe into the killing of Singh alias Mukhiyaji if his family members wanted it, ruling allaince partner BJP said.
"The state government has no problem in recommending a CBI probe," state BJP president C P Thakur and state Animal Husbandry Minister Giriraj Singh told reporters.
However, Singh's family members have reposed their trust in the state government and its investigative agency to carry out the probe to its logical conclusion and bring to justice those who killed the Ranvir Sena chief, they said.
The bandh supporters also disrupted train services for hours by placing boulders on railway tracks on the Patna-Gaya route, officials said.
They set on fire a tea shop and looted others before beating up the shopkeepers in Ratni block in Jehanabad district and hurled stones at the Zila Nagar Parishad office.
In Arwal district too the Sena supporters halted traffic on national highway between Patna and Aurangabad by burning tyres. They were chased away by police, who were led by District Magistrate Sanjay Kumar Singh and SP Vimal Kumar.  Four persons were detained for blocking the national highway.
Shops and business establishments in areas like Karni, Imamganj, Lelma, Mehandia, Kaler, Arwal and Kurtha were closed due to the bandh.
The Ranvir Sena supporters also observed bandh in Lakhisarai district where shops and business establishments were not functioning at many places.
In Patna district, the bandh supporters obstructed movement of Anand Vihar-Bhagalpur Vikramsheela Express between Mokama and Barahia stations for over an hour. Singh was shot dead by unidentified gunmen while he was taking a stroll near his house at Katira locality of Nawada in Bhojpur district two days ago.
The killing triggered violence in Bhojpur as well as the state capital as his supporters indulged in arson in several government buildings and set on fire scores of vehicles to vent their fury.
A DIG-rank officer has been entrusted with the task of probing the Ranvir Sena chief's killing and submit report within a month.