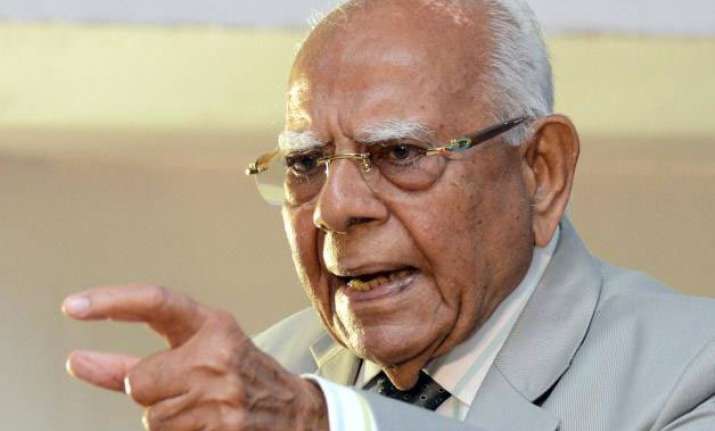 New Delhi: Senior advocate and MP Ram Jethmalani vehemently opposed the idea of abolishing death penalty in India adding that the possibility of incorrect convictions was very miniscule. He was addressing a symposium in the capital on Saturday.
 
Jethmalani said, "I do not agree under any circumstances to abolish death penalty."
 
"The punishment is "highly desirable" in cases of terrorism, waging war and violent use of force to achieve political ambition." He added
 
The Penal Reform and Justice Association ( PRAJA) along with  the Penal Reform International (PRI) UK organized the symposium themed " moving towards the abolition of the death penalty in India" . Baroness Vivien Stern, Member of Parliament, UK was also among the speakers at the symposium.
 
Jethmalani said punishment "necessarily means inflicting pain" and the argument that death penalty was a "cruel and unusual punishment" was a "highly misleading phrase".
 
Justice A P Shah who was in support of abolition said, "Murder cases require strenuous preparation, but these people are represented by raw juniors, who are not paid properly."
 
He drew the symposium's attention towards a study report by the students of National Law University, Delhi. Data in the report suggested death penalty was awarded in cases where the accused was poor and represented by legal aid lawyers.
 
"Data also indicates that over 300-400 accused were given death penalty by trial courts, but very few were ultimately upheld by the High Court and the Supreme Court." Shah said.
 
He also said that the "way police investigates a crime" was "troubling" as courts had found that police were "implicating innocent persons" in several instances.